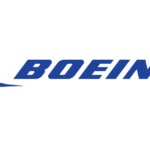 The Boeing Company is seeking a senior flight test instrumentation operations engineer (IOE) to support Phantom Works in Berkeley, Missouri.
The ideal candidate will need to have leadership, team building, analytical, communication, interpersonal, and organizational skills with a commitment to customer satisfaction. 
You will be responsible for leading teams to develop and operate flight instrumentation electro/mechanical design solutions of varying complexity in support of flight test. Also, you will perform functions as required to ensure flight instrumentation system readiness and data validity.
This position is primarily 1st shift; however, variable shifts; including day, evening, night and weekends may be required to support program objectives.
Position Responsibilities:
Lead others in the design test hardware, software and systems to achieve test requirements
Identify required products, systems, components, materials, and manufacturing processes / technologies
Generate electrical schematics using AutoCAD
Coordinate system fabrication, integration, modification, setup, checkout and teardown
Identify test requirements and determines test methods
Obtain flight clearances from the customer for installed configurations
Troubleshoot and resolve instrumentation system, transducer, and test-related problems
Analyze, review, and validate test data to ensure flight test instrumentation hardware and software readiness
Conduct research in test technologies to improve efficiency and capability
Interface with project / program team members, management, and technical staff to define and implement test engineering solutions
Train and coaches others
Work under consultative direction
Use Earned Value Management to define, track, and communicate progress on work packages
Willing to travel and support flight testing on an as needed basis
This position is expected to be 100% onsite.  The selected candidate will be required to work onsite at one of the listed location options.
This position requires the ability to obtain a U.S. Security Clearance for which the U.S. Government requires U.S. Citizenship.A final U.S. Secret Clearance Pre-Start is required.
Basic Qualifications (Required Skills/Experience):
Bachelor, Master or Doctorate of Science degree from an accredited course of study, in engineering, computer science, mathematics, physics or chemistry
5+ years of engineering experience in both integration lab and ground/flight test environments
5+ years of experience with planning, operation and troubleshooting of instrumentation and data acquisition systems
5+ years of experience with precision test and measurement devices
3+ years of experience with Earned Value Management (EVM) or something similar
Willing to travel domestically as needed
Preferred Qualifications (Desired Skills/Experience):
Active U.S. Top Secret Security Clearance in the past 24 months
Bachelor's degree or higher in Electrical, Mechanical, or Aerospace Engineering
5+ years of experience with flight test, flight operations, or system test
This position has responsibility to build and monitor color coded safety analysis displays to support real time test missions. Candidates are required to be able to accurately differentiate between Red/Orange/Yellow/Green/Blue etc. colors for safety of flight and safety of test displays during real time flight test missions
1+ years of experience designing special test equipment for flight programs and supporting proposals
Typical Education/Experience:
Education/experience typically acquired through advanced technical education from an accredited course of study in engineering, computer science, mathematics, physics or chemistry (e.g. Bachelor) and typically 9 or more years' related work experience or an equivalent combination of technical education and experience (e.g. PhD+4 years' related work experience, Master+7 years' related work experience).
In the USA, ABET accreditation is the preferred, although not required, accreditation standard.
Relocation:
This position offers relocation based on candidate eligibility.
Shift:
This position is for 1st shift.
Variable shifts; including day, evening, night and weekends may be required to support program objectives.
At Boeing, we strive to deliver a Total Rewards package that will attract, engage and retain the top talent.  Elements of the Total Rewards package include competitive base pay and variable compensation opportunities.
The Boeing Company also provides eligible employees with an opportunity to enroll in a variety of benefit programs, generally including health insurance, flexible spending accounts, health savings accounts, retirement savings plans, life and disability insurance programs, and a number of programs that provide for both paid and unpaid time away from work.
The specific programs and options available to any given employee may vary depending on eligibility factors such as geographic location, date of hire, and the applicability of collective bargaining agreements.
Please note that the salary information shown below is a general guideline only. Pay is based upon candidate experience and qualifications, as well as market and business considerations.