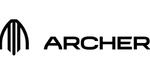 Archer is an aerospace company based in San Jose, California building an all-electric vertical takeoff and landing aircraft with a mission to advance the benefits of sustainable air mobility.
Archer is looking for a senior flight test instrumentation engineer to join the team.
What You'll Do:
Support the development and certification of Archer's piloted eVTOL aircraft project.
Maintain configuration control of the data acquisition system.
Design, install and maintain the data acquisition system and associated hardware and software.
Ensure data is processed post-flight.
Develop software to create GUI interfaces required for real-time and post-flight data visualization on and off aircraft.
Ensure flight test instrumentation activities are completed on time and within budget.
Key advisor to the Instrumentation manager regarding all aircraft instrumentation activities.
Develop processes and documentation to support the installation and maintenance of flight test instrumentation.
Collaborate with the flight test, engineering and certification teams to plan and perform all required development and certification flight test activities.
Collaborate with all engineering design and analysis teams to establish a comprehensive instrumentation plan including, but not limited to all strain monitoring, temperature monitoring, vibration monitoring, pressure monitoring, airflow monitoring, etc.
Assist in designing instrumentation wiring, termination, and integration with the aircraft.
Assist in designing all hardware required for flight test including but not limited to instrumentation racks, air data booms, Flutter, DGPS, Workstations, Video systems, Telemetry,etc.
Assist in training Technicians about FTI systems and sensors.
What You Need:
B.S. in Engineering
5+ years experience as instrumentation engineer & experimental flight test
Experience with data acquisition hardware and telemetry operations and standards.
Experience with instrumentation systems design and implementation on experimental aircraft.
Assist maintenances on FTI systems and sensors
Experiences on creating procedures and reports.
Flight test configuration management process experience.
Must be able to distinguish colors.
Must be able to lift 50 lbs unassisted.
Bonus Qualifications:
Experience in using Siemens NX software and CAPITAL Logic (wiring diagrams).
Ability to work with Matlab.
Experiences on training people
Programing Language:

Python experiences
C++ Programing
VBA + Excel