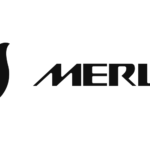 Website Merlin
Do you enjoy hands-on testing at the cutting edge of aerospace technology? Do you enjoy fast paced problem solving? Are you self-motivated and have a critical eye for flight safety and flight test details? Do you love the idea of more widely proliferated and safer flying machines, accessible to all? If so, you might be a good fit for the hardware flight testing team at Merlin.
Responsibilities:
Design and execute ground and flight tests for Merlin's hardware and integrated aircraft systems
Conduct subsystem and fully integrated vehicle testing, monitor real-time telemetry, perform flight data analysis, thoroughly document test results, and troubleshoot and triage issues
Develop and implement engineering flight test processes
Collaborate with other members of the engineering team to design and build test fixtures
Coordinate with multiple teams and liaise between engineering and flight test groups in support of flight test objectives
Maintain and create flight test operation documentation and test cards
This position requires at least 50% travel to Merlin's integration / flight test facility in the Mojave area.
Requirements:
BS in Aerospace, Electrical, Mechanical Engineering or a related subject.
5+ years direct experience with experimental flight test or a combination of equivalent formal training and experience.
Knowledge of basic concepts of aircraft avionics, electrical, and mechanical systems.
Enthusiastic willingness to do what needs to be done to help our flight test program succeed, including but not limited to: flying in small experimental airplanes, spending time on site in Mojave, CA during critical testing times, and learning new skills as necessary.
Exceptional written and verbal communication and organizational skills.
Desired:
Experience with avionics systems product development, including testing and troubleshooting at the system level as well as at the component level.
Logistics:
Mojave, Denver
At least 50% travel to Merlin hangar in Mojave if not located in Mojave area