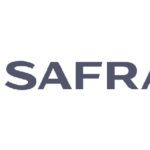 Website Safran
The world leader in aircraft landing and braking systems
This is an exciting opportunity to join the Systems Integration & Test team based in the UK working on a variety of test programs in support of aircraft landing gear development and qualification.
In this role, you will be responsible delivering development and qualification tests, from the early planning phases, development and set up of test solutions, execution of tests, through to final reporting. The testing will include static, fatigue, endurance and environmental tests for the development of new landing gear technology, qualification of new products and supporting in-service programmes.
You will be required to:
•       Review test procedure requirements
•       Define detailed resource plans to achieve requirements
•       Lead the execution of test activities
•       Operate control & data acquisition systems.
•       Installation of test instrumentation
•       Conduct fault finding to resolve test issues
•       Liaise with internal and external customers and suppliers
•       Compile technical documentation and test reports
•       Participate in the on-going process improvement within the test facility