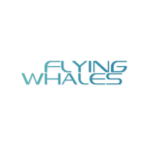 Website Flying Whales
Flying Whales is looking for a graduated lead flight test engineer Class 1.
Within the test department, you will be acting as lead flight test engineer (LFTE) as defined in EASA PART21 and support the head of test along the following axes:
LFTEs are flight test engineers (FTEs) that have specific duties and privileges as a flight test crew member, to operate the test aircraft's systems either directly or through dedicated flight test instrumentation that could significantly interfere with the aircraft basic systems.
LFTE are also in charge of upstream preparation of flights tests and final validation of flight tests results.
Your main tasks and responsibilities will include:
1. Plan
In liaison with the head of test, issue the FTOM (Flight Test Operation Manual).
In liaison with the different teams, plan the overall Test Program (Ground initially, then Flight) , in accordance with the organization, tasks, and milestones (incl. sub/partners).
In liaison with the Certification Team, participate to the certification plan and meetings with EASA and other organizations.
Issue the test program then the test plans.
Participate to the definition of the main test benches (especially Iron Whale) and the Flight Test Instrumentation.
2. Execute
Participate to the test campaigns (ground + flight) :
Perform the before departure checks and verifications (walk around, cockpit safety inspection …) and manage technical log book (TLB) and endorse it on behalf of the captain.
Initiate via technical logbook necessary work to correct abnormalities encountered in the flight and modifications required for subsequent flights.
Support the flight test engineer (FTE) or prepare in the absence of FTE the takeoff data, the flight order, the flight crew report and the date recording.
Participate actively as a crew member in the flight test execution.
Ensure short term coordination between Engineering and maintenance team (Quality, Production, Flight Test Installation).
Execute as crewmember in command static and engines running ground operations in limited conditions when pilots are not required.
3. Report
Issue and validate test reports (Ground + flight).
Profile
YOUR EDUCATION & EXPERIENCES:
You are a graduated engineer.
Lead flight test ngineer graduated (EASA or SETP recognized Test Pilots School).
Good experience in flight test and certification (RW and/or FW).
Experience and/or knowledge of aeronautical normative environment (ARP4754…) are a plus.
Professional experience or good knowledge in system development (inc IVV).
Good experience in cost control.
YOUR COMPETENCIES:
Good knowledge of EASA, FAA and TCCA certification processes and documentation.
Good experience in Project Management.
Knowledgeable in:
o    Matlab.
o    IADS.
o    Planification process & tooling.
o    Risk management.
o    Performance – Flying Qualities – Systems.
Strong abilities in Excel and PowerPoint (including dashboard developments).
High reporting skills including visual communication.
YOUR QUALITIES:
Strong written and verbal communication skills in English as French.
You are goal oriented, very autonomous, and face challenges with passion.
Good interpersonal skills and ability to collaborate with different departments.
WHAT WE OFFER:
Contribution to your success from day 1 with our WHALECOME ONBOARDING and your "Buddy".
Conviviality (common activities, internal parties, breakfasts, etc.).
Possibility of remote working up to 2 days a week.
Gym at the workplace.
APPLICATION PROCESS:
A meeting with Frédéric, head of test, the manager.
A meeting with Vincent, vice CEO.
A meeting with Dominique, head of talent acquisition.
PRACTICAL INFORMATION:
Contract: CDI-Undefined term contract.
Workplace: Suresnes (92) – France.
Available position: As soon as possible.
Department: Test.
Point of contact: https://flying-whales.nous-recrutons.fr/
Reference: 008-LFTE