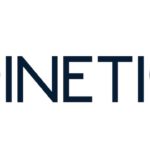 Website QinetiQ
QinetiQ is looking for a lead flight test engineer to join the team.
The Lead Flight Test Engineer will have the opportunity to work on a wide range of aircraft across the MOD and QinetiQ Fleets, including Unmanned Aircraft. The majority of work will be local, however, some of the trials will be in other locations in the UK and there is also opportunity for international trials work.
What do I need?
• You should be a Qualified Flight Test Engineer, however equivalent relevant experience is also accepted.• The Lead Flight Test Engineer should be able to pass an appropriate aircrew Medical. What will I be doing?
• The Lead Flight Test Engineer will be responsible for planning a safe trial, including all executive trials documentation and data outputs (e.g. Trials Instruction/Test Plan/Trials Risk Assessment, test briefs, Post Flight Reports);
• You will also be responsible for all data gathering (including on-aircraft, via telemetry/from the ground, or within a facility) and safe execution of the trials programme;
• Acting as Lead Flight Test Engineer / test conductor on the aircraft, as required; • You'll be responsible for "Day-to-day" running of the practical trial activity including co-ordinating involvement of the wider trials team and supporting personnel during data gathering on the day.
• The Lead Flight Test Engineer will also be authoring test reports / customer reports.
Why Join QinetiQ?
As we continue to grow into new markets around the world, there's never been a more exciting time to join QinetiQ. The formula for success is our appetite for innovation, courage to take on a wide variety of complex challenges. You'll experience a unique working environment where teams from different backgrounds, disciplines and experience enjoy collaborating widely and openly as we undertake this exciting and rewarding journey. Through effective teamwork, and pulling together, you'll get to experience what happens when we all share different perspectives, blend disciplines, and link technologies; constantly discovering new ways of solving complex problems in an diverse and inclusive environment where you can be authentic, feel valued and realise your full potential.
Joining QinetiQ offers you an opportunity to work on a broad range of interesting defence-based projects with vast career progression across a global organisation in addition to competitive personal and professional benefits. You'll receive highly competitive salary and benefits package: our basic salaries are very attractive as we constantly review what's happening in the market. The range of benefits that we offer include, flexible working, generous holiday entitlements, Health Cash Plan, Private Medical Insurance and Dental Insurance and much more.