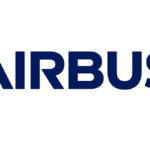 Airbus
In order to support the Future Projects department, Airbus Defence and Space is looking for an Intern in 3D Visualization of Aircraft Behavior & Trajectories.
Are you looking for an internship and want to get to know the work of a software engineer?  Then apply now! We look forward to you supporting us in the Future Projects department as an intern (d/f/m)!
Location: Manching
Start: 01.07.2023
Duration: 6 months
We are looking for a creative intern who is willing to develop a 3D visualization of aircraft behavior and trajectories using existing 3D flight simulators. This will include working with our existing simulation.
You will be working closely within our motivated and young team on the development of novel solutions. By working with us you have the chance to learn agile software development, automated testing and modern software engineering considering quality and time.
Your location
Located about an hour's drive north of Munich, Manching is an up-and-coming market town that offers a wide range of leisure and cultural activities. Here, you can enjoy the quality of life in the countryside while the pleasures of near-by cities are still within easy reach.
Your benefits
Attractive salary and work-life balance with a 35-hour week (flexitime).
A final thesis is possible after consultation with the department.
Traveling within Europe is possible after consultation and agreement from the department.
Monthly team events within the project.
International environment with the opportunity to network globally.
Work with modern/diversified technologies.
At Airbus, we see you as a valuable team member and you are not hired to brew coffee, instead you are in close contact with the interfaces and are part of our weekly team meetings.
Opportunity to participate in the Generation Airbus Community to expand your own network
Your tasks and responsibilities
Identification of the state of the art for 3D aircraft visualization.
Familiarization with the development environment.
Selection of suitable libraries and tools.
Implementation of algorithms and mapping to existing data.
Presentation of results to stakeholders.
 Desired skills and qualifications
Full time enrolled Master student (d/f/m) in Computer Science / Mathematics / Aeronautical Engineering
Object oriented programming in Python / C++
Basic skills in Software Development Processes, Linux, GIT/SVN
Experience in Computer Graphics would be beneficial
Highly motivated to work with 3D simulation environments
Good English skills
Good team player
Please upload the following documents: cover letter, CV, relevant transcripts, enrollment certificate. 
Not a 100% match? No worries! Airbus supports your personal growth.
Take your career to a new level and apply online now!
This job requires an awareness of any potential compliance risks and a commitment to act with integrity, as the foundation for the Company's success, reputation and sustainable growth.
Company:
Airbus Defence and Space GmbH
Contract Type:
Internship
——-
Experience Level:
Student
Job Family:
Support to Management <JF-FA-ES>
By submitting your CV or application you are consenting to Airbus using and storing information about you for monitoring purposes relating to your application or future employment. This information will only be used by Airbus.
Airbus is committed to achieving workforce diversity and creating an inclusive working environment. We welcome all applications irrespective of social and cultural background, age, gender, disability, sexual orientation or religious belief.
Airbus is, and always has been, committed to equal opportunities for all. As such, we will never ask for any type of monetary exchange in the frame of a recruitment process. Any impersonation of Airbus to do so should be reported to emsom@airbus.com.
At Airbus, we support you to work, connect and collaborate more easily and flexibly. Wherever possible, we foster flexible working arrangements to stimulate innovative thinking.