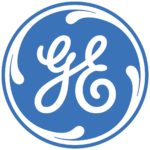 Website General Electric
The integration engineer – flight test will provide direction and assistance to flight test operation to meet assigned flying test bed objectives by demonstrating leadership in communicating business goals, programs, and processes for an area or business segment. In this role you will utilize your experience or expertise to solve problems, develop and execute objectives for self and others, and have the ability to affect short-term and some long-term business goals.
The job allows modification of procedures and practices covering work as long as the end results meet standards of acceptability (quality, volume, timeliness etc.).
Roles and Responsibilities
Execute the design, analysis, or evaluation of assigned individual and team projects using sound engineering principles and adhering to business standards, practices, procedures, and product / program requirements
Provide technical leadership to personnel/ cross functional teams supporting the assigned project
Implement plans with guidance to meet technical requirements of assigned components and systems
Develop action plans with guidance to respond to issues/ problems
Lead or participate on teams assigned to address organizational initiatives and generic issues
Recommend, with guidance, the approach to meet the technical and program requirements
Participate and present or review in technical and program reviews
Assure proper documentation of technical data generated for the assigned projects and/or tasks consistent with engineering policies and procedures
Maintain open and close communication with flight test operation team, internal and external customers.
Coordinate test enabling hardware procurement, installation, troubleshooting, repair and maintenance.
Identifies, procures and integrates component elements (hardware, software, instrumentation, facilities) into a test platform (system, vehicle, rig, facility) to meet the test requirements.
Utilizes in-depth knowledge of a technical discipline and analytical thinking and technical experience to execute policy/strategy.
Has knowledge of best practices and how own-area integrates with others; is aware of the competition and the factors that differentiate them in the market
Uses some judgment and has some ability to propose different solutions outside of set parameters to address more complicated manufacturing processes with technical variety and/or interdependent production cycles. Uses technical experience and analytical thinking. Uses multiple internal and limited external sources outside of own teams to arrive at decisions.
Required Qualifications
Bachelor's degree in engineering from an accredited university or college
Ability and willingness to work off-shift hours including 2nd and 3rd Shifts and weekends when program requirements dictate.
Ability and willingness to travel off-site with Flying Test Bed when program requirements dictate.
Ability and willingness to work at offsite locations for extended periods of time as business needs dictate.
Able to obtain and maintain FAA Class-3 medical certificate or equivalent.
Ability and willingness to participate in development flight tests on an experimental aircraft.
Based on business needs, some roles may be required to hold a security clearance. Ability to obtain and maintain a security clearance when needed is required
Desired Characteristics
Master's degree in Aerospace/Systems/Mechanical Engineering
Strong oral and written communication skills
Strong interpersonal and leadership skills
Ability to influence others and lead small teams
Lead initiatives of moderate scope and impact
Ability to coordinate several projects simultaneously
Effective problem identification and solution skills
Proven analytical and organization ability
Project management experience in a cross-functional team environment with projects of moderate complexity across
Familiarity with design, test and analysis tools, flight test operation, airframe/propulsion system integration
Familiarity with flight test and turbomachinery instrumentation (application, data acquisition and troubleshooting)
Experience with propulsion testing techniques and methods
Familiarity with engine operation (performance, control systems and thermal response)
This role is restricted to U.S. persons (i.e., U.S. citizens, permanent residents, and other protected individuals under the Immigration and Naturalization Act, 8 U.S.C. 1324b(a)(3)) due to access to export-controlled technology. GE will require proof of status prior to employment.
Additional Information
GE offers a great work environment, professional development, challenging careers, and competitive compensation. GE is an Equal Opportunity Employer (https://www.eeoc.gov/sites/default/files/2022-10/22-088_EEOC_KnowYourRights_10_20.pdf) . Employment decisions are made without regard to race, color, religion, national or ethnic origin, sex, sexual orientation, gender identity or expression, age, disability, protected veteran status or other characteristics protected by law.
GE will only employ those who are legally authorized to work in the United States for this opening. Any offer of employment is conditioned upon the successful completion of a drug screen (as applicable).
Relocation Assistance Provided: Yes
To apply for this job please visit ge.jobs.