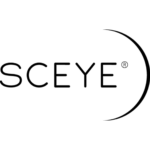 Website Sceye
Sceye is currently seeking a full-time ground & flight test engineer. This role is responsible for overseeing the planning and execution of ground and flight testing of Sceye's unmanned stratospheric platforms in collaboration with operations and design engineers. Salary will be commensurate with education and experience. This position reports to the chief of mission operations.
What you will do:
Perform core roles and responsibilities with some oversight and direction applicable to the complexity of integrated ground and flight testing.
Support testing to include stability & control, flying qualities/characteristics, performance, powerplant, mechanical systems, electrical systems, avionics, etc.
Work with vehicle and system engineers to define test points that are conducted on test HAPS.
Definition of Instrumentation requirements and communication with technical leads to support installation and test requirements.
Provides the judgment on acceptable test data during or post flight.
Processing of data following a test flight to document test results.
Development of ground and flight test reports to show compliance with test requirements.
Detailed test planning including writing test plans and procedures, creating test cards, configuration verification, and compiling appropriate limitations and safety/hazard assessments.
Prepare material and present for Test Readiness Reviews (TRRs) to gain approval from stakeholders that system under test is ready for ground/flight testing activities.
Perform safety analysis and prepare material as required for Safety Review Boards (SRB) to support test missions.
Conducts flight test briefs in conjunction with flight operations.
Generates and transmits post-test summary.
Conducts debrief of test with test crew.
Perform other duties as assigned.
What You Need
Demonstrated successful experience planning, executing and closing out integrated vehicle ground and flight tests.
Ability to work effectively on a team and maintain a positive attitude amidst a fast-paced work environment.
Demonstrated experience documenting test results and post test summaries.
Familiarity with Safety Review Board requirements.
Strong presentation skills to adequately portray test results and recommendations to stakeholders.
Exceptional communication skills including active listening, the ability to read, write, and comprehend the English language.
Education/Experience
Bachelor's degree in aerospace, mechanical, or electrical engineering.
5+ years of professional experience in aerospace ground and/or flight testing.
Test Pilot School graduate preferred.
Where You Will Work
Sceye is located in Moriarty, NM. The city of Moriarty is a friendly community located 40 miles east of Albuquerque and known as the "Crossroads of Opportunity" due to its location along the Historic Route 66.
Equal Opportunity
Sceye Inc is an equal opportunity employer and supports a diverse and inclusive workforce. All employment practices are based on qualification and merit, without regard to race, color, national origin, ancestry, religion, age, sex, gender identity, sexual orientation or preference, marital status or spousal affiliation, physical or mental disability, medical conditions, pregnancy, status as a protected veteran, genetic information, or citizenship within the limits imposed by federal laws and regulations.