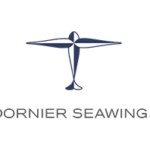 Dornier Seawings is a thriving start-up creating a revolution in amphibious, all composite airframe flying boat and is looking for a flight test readiness engineer to join the team.
Your day to day:
Responsible for configuration control of test aircrafts
Responsible to ensure airworthiness of test aircrafts
Planning of maintenance activities, aircraft modification, lay-ups and overall schedules
Act as focal point for coordination of different parties during flight test conduction's and modifications
Tracking of activities and open items on test aircrafts
Coordination of inspections, maintenance tasks, repairs and fitting of flight test instrumentation
Record keeping of respective test aircraft documentation
Release of test aircraft's for flight
Preparation and conduction of onsite and offsite campaigns
Responsible for administration of flight test equipment
Requirements:
Good knowledge of the English language
Familiar with Part21 and CS/FAR23 requirements
Structured, independent and solution oriented way of working
International mind-set
Good communication skills and good Team worker, having an analytical and process oriented mind-set
Good knowledge of all MS-Office software (including MS Access)
Experience with Siemens Teamleader PLM Software will be an advantage
Flexible worker, prepared to support and act in other functions across the organisation
A master degree in aeronautical engineering, alternatively a similar degree or an adequate education
Aerospace engineer or holder of EASA Part 66 Licence B1/C obtained in a technical college
Participated in a Part M course held by an appropriate organization
Working experience of min. 2 years in the aeronautical industry of which

Min 1 year in the field of flight testing (e.g. flight-line, production flights, customer acceptance flights, flight tests, etc.) and
Min 1 year in the field of maintenance or manufacturing activities

1 year training on the job in a Part M/145/CAMO or 21G for the same aircraft category
Experience in configuration control and operation of test aircrafts
Familiar with the procedures related to flight test activities
Experience with DOA/POA processes, development and certification testing activities
We offer you:
Collaboration in a fast-growing, international aviation company with a start-up character.
A varied and dynamic work environment with plenty of room for your own ideas.
Good public transport connections (S-Bahn S8 Neugilching / Weßling + bus), Motorway A96.
Terms:
Hours per week: 40
Duration: 2 year contract; subject to renewal upon good performance
Location: Oberpfaffenhofen, Wessling, Bavaria, Germany