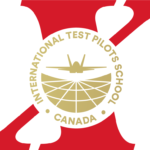 ITPS Canada is looking for a flight test engineer instructor to join the team.
The flight test engineer instructor will be responsible for participating in flight test and instructional duties. Reporting to the chief flight test engineer instructor, the flight test engineer instructor is a key member of our instructional staff.
This position is client facing and requires preparation, enthusiasm, and the desire to mentor and support the next generation of flight test professionals.
Duties:
· Participate in ground and flight tests of aircraft;
· Developing and conducting computer simulations of aerospace vehicles, systems and components using advanced mathematical modelling;
· Developing operational specifications and manuals;
· Contributing to and taking ownership for the assigned portion of the ITPS program;
· Delivering the academic courses using appropriate instructional techniques and equipment;
· Mentoring and using remedial teaching skills, where necessary to strengthen students' academic abilities;
· Supervising, monitoring and marking of student progress tests as appropriate to THE FTEI's subject field;
· Practicing and maintaining the highest academic standards;
· Monitoring the progress of individual students and briefing this on a regular basis to the Chief Theoretical knowledge instructor and Head of Training;
· Reporting any concerns about student progress to the Chief Theoretical knowledge instructor and the Head of Training as soon as possible;
· Attending Academic meetings;
· Research paper development and delivery;
· Providing Mentorship to Junior Engineers;
· Other duties as assigned by supervisor/manager; and
· Travel may be required for programs and industry involvement from time to time.
Requirements:
· A bachelor's degree in aerospace engineering or in a related engineering discipline, such as mechanical engineering or engineering physics, is required.
· A master's degree or doctorate in a related engineering discipline may be required.
· Graduate of a graduate flight test engineer course from a recognized institution
· 5+ years of Flight Test Program experience