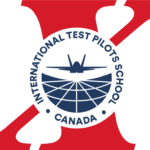 Website ITPS Canada
ITPS Canada is looking for a flight test engineer instructor to join the team.
The flight test engineer instructor will be based in London, Ontario.
Duties include:
Participate in ground and flight tests of aircraft;
Developing and conducting computer simulations of aerospace vehicles, systems and components using advanced mathematical modelling;
Developing operational specifications and manuals;
Contributing to and taking ownership for the assigned portion of the ITPS program;
Delivering the academic courses using appropriate instructional techniques and equipment;
Mentoring and using remedial teaching skills, where necessary to strengthen students' academic abilities;
Supervising, monitoring and marking of student progress tests as appropriate to THE FTEI's subject field;
Practicing and maintaining the highest academic standards;
Monitoring the progress of individual students and briefing this on a regular basis to the Chief Theoretical knowledge instructor and Head of Training;
Reporting any concerns about student progress to the Chief Theoretical knowledge instructor and the Head of Training as soon as possible;
Attending Academic meetings;
Research paper development and delivery;
Providing Mentorship to Junior Engineers; and
Other duties as assigned by supervisor/manager.
Requirements:
A bachelor's degree in aerospace engineering or in a related engineering discipline, such as mechanical engineering or engineering physics, is required.
A master's degree or doctorate in a related engineering discipline may be required.
Graduate of a graduate flight test engineer course from a recognized institution
5+ years of Flight Test Program experience