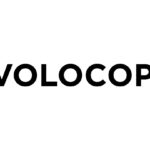 Website Volocopter
Volocopter is looking for a flight test engineer to join the team.
As a flight test engineer – Project FTE your responsibilities and duties will be:
You will be responsible for planning, briefing and executing safe flight test activities.
You will monitor, interpret and report on all technical flight data, for example, in real-time via a telemetry station during mission conduct.
You will adhere to the Flight Test Operations Manual in FTE role.
You will draft Flight Test Definitions (FTD) for flight test campaigns, as assigned.
You will support in classification of Flight Test Requests for complexity.
You will act as a delegate for Flight Release approvals (when formally delegated) and as Test Conductor (TC) during test execution (if assigned via competency checkout).
You will generate and review post-test Flight Test Reports.
You will manage the conduct and implementation of HW & SW, as well as overall changes to the FT aircraft, as assigned, targeting continued airworthiness of the platform.
You will liaise with Engineering and Office of Airworthiness regularly, to secure continuous airworthiness support.
Qualifications
Check in your professional skills:
Bachelor's Degree in Engineering, preferably in Aerospace Engineering, or equivalent level of post-graduate aerospace competency-based training.
Experience in planning & conducting flight test operations as FTE, including data monitoring via telemetry.
Additional Information
Some of our Volocopter flight perks:
A fast-growing high-tech company with a broad network of top investors and partners
The chance to help shape the future of aviation
The chance to create new things from scratch & manage your own projects
Personal accountability, and growth & learning opportunities, based on your skills
An inspiring workplace with modern workstations, flexible hours, efficient  communication, flat hierarchies & fantastic team spirit
An attractive salary package