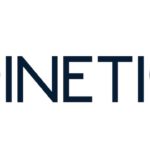 Website QinetiQ
QinetiQ is looking for a flight test academic instructor to deliver world-class flight test training to students on ETPS courses.
Key Accountabilities:
Required to work within a strong team environment to deliver world class training to students on ETPS courses.
Deliver instructional sessions, in person and on-line to students, on theoretical knowledge to aspiring and practicing flight test professionals including Test Pilot, Flight Test Engineer and Evaluator Aircrew students.
Development, facilitating and grading of a range of academic assessment of students.
Supporting the Cranfield post graduate studies.
Maintenance and development of academic materials.
Support the development of modelling and simulation classroom facilities
Contribute to the grading of student practical assessments, including the assessment of correct analysis in the reporting of student practical assessments.
Supervise, guide and assess students throughout their courses.
Provide inputs for student progress reports.
Assist in development of future ETPS and QinetiQ facilities for teaching flight test professionals.
Successful outcomes of this role:
Graduation of trained ETPS students.
Delivery of ETPS short courses.
Timely and appropriate delivery of assigned course content.
Challenges:
Teaching all aspects of academic flight test theory to experienced multi-national pilots and engineers.
Clarifying subject material that is inherently complex so that students of all nationalities can understand and then apply the associated principles.
Essential Education, Qualifications and Training:
Engineering or Science degree.
Essential Knowledge, Skills and Experience Required:
At least 5 years post graduate experience in either the study, teaching or application of Aerospace Engineering.
Essential Personal Qualities and Behavioural Requirements:
Ability to motivate and inspire.
Team player with good interpersonal skills.
Patient and with a good sense of humour.
Adaptable and approachable.
Required to work in a strong team environment.
Confident in delivery to a knowledgeable audience.
Required to apply independent thinking to solve problems.
Must be willing to travel in both the UK and overseas to participate in course activities as required.
Desirable Criteria
Experience in at least one of the following fields:
Instructional experience up to post-graduate level
Experience developing or evaluating high order fly by wire aircraft control systems
Experience of fast jet test and evaluation
Experience of heavy aircraft test and evaluation
Experience of rotary wing test and evaluation
Experience of integrated avionics evaluation
Experience of weapons carriage, jettison and release testing
Experience of using simulation in flight test programmes
Teaching/instructional qualification or experience
Experience of the UK MoD's Defence Systems Approach to Training (DSAT)
Graduated from one of the 4 MoD-recognised Test Pilot Schools (ETPS, USNTPS, USAFTPS or EPNER)
At least 5 years experience within a practical flight test environment
Be a Chartered Engineer
Excellent organisational and administrative skills
Skilled with MS Office, particularly Excel and Powerpoint
Experienced user of MATLAB  and Simulink
Please ensure you include a covering letter with your CV/Application
Please note that all applicants must be eligible for SC clearance as a minimum.
UKSV National Security Vetting Solution: guidance for applicants – GOV.UK (www.gov.uk)