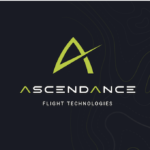 Website Ascendance Flight Technologies
Ascendance Flight Technologies is looking for a flight performance engineer to join the team.
You will have an important role in Overall Aircraft Design team which is responsible for flight physics activities. Flight performance activities include modeling, system performance specifications and ground and flight test identification and analysis.
You will be at the core interface with Atea' system engineers, gathering performance models and computing overall aircraft performance.
Your objectives
Your main responsibilities will be :
Master current steady state and behavioral performance models and flight simulator
Improve methods and processes to increase efficiency of performance activities
Conduct performance assessment and derive system specifications as per top level requirements and certification rules
Contribute to test bench, aircraft ground and flight test protocols
Analyze test data to enhance modelling capability and refine A/C performance

Where do we stand? 
You will be entering the team during a crucial part of our development. Full scale test benches are running, while full scale aircraft development is running at full speed with many design decisions to take, regarding systems behavior, communication networks and associated developments.
Your profile
The job has been made for you if you have :
A master degree from Aerospace / Mechanical Engineering
5+ years of experience in flight physics
Skilled in coding (Python, Matlab / Simulink)
Knowledge of Part 23 and/or Part 27

We are meant to work together if you :
Are sensitive to the climate change impacts
Have ability to work autonomously with a drive for initiative related to the start-up environment and work in a small team
Be solution and delivery-oriented
You are a real team player who wants to build a big success story with us
You are passionate about new tech
What we offer  : 
An international and dynamic team
A remote policy to allow you flexibility
Health insurance
Restaurant tickets
A dynamic workplace providing equal opportunities for disability, gender equity… Everyone is welcome at Ascendance!