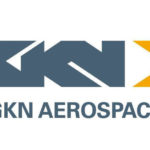 GKN Aerospace
Req#: 9668
Join us and help shape the future of flight.
A Truly Global Business
Every day, around the world, we help aircrafts fly further, faster and greener. We're the world's leading tier one aerospace supplier of systems and components. With over 15,000 employees across 41 manufacturing sites in 13 countries serving over 90% of the world's aircraft and engine manufacturers with sales of £2.8bn. Together as "one GKN" we're moving our business and industry forward developing technologies that rapidly decarbonise aircraft, and innovating to help build a new generation of planes that produce zero emissions. We're putting sustainability at the heart of what we do; driving our objective to becoming a net zero greenhouse gas emissions business before 2050!
Making a Difference
It's great to know you're making a difference to the future of aviation! Whatever part you play you'll be helping us deliver operational excellence to our customers.
Job Summary
We are looking for an Engineer with a strong background in Systems Engineering to help shape the future of flight. You will be responsible for Systems Engineering from requirements elucidation, development, specification and test definition, including integration. We are looking for people who want to make a difference, talented individuals with the skills and passion to become future leaders in what they do.
NB This role can be based in Luton, Cowes or Bristol.
Job Responsibilities
Define and develop requirements, and turn them into a feasible solution by proposing an architecture, system and component definition according to ARP4754 reporting technically to the Principal Systems Engineer.
Develop component and system specifications/descriptions as well as compliance criteria for the system, items, components, hardware and software.
Responsible for the development of functions, systems, items and components to ARP4754, ARP4761, DO160, DO254, DO178, DO-297 and others as appropriate.
Responsible for the development of requirements at all levels from system, item, components, down to hardware and software level.
Define validation plans and ensure compliance through analysis, simulation and/or test (e.g. DO-160) as appropriate.
Manage technical engagement with the supply chain.
Work with the systems architects, mechanical systems engineers and system simulation engineers to ensure that the system requirements are achieved.
Support certification thought the identification, elicitation and background of requirements as well as defining the acceptable means of compliance. Supporting certification engineering in discussions with the certification authorities.
Anticipate and manage transversal technical and business issues, arbitrate between solutions considering all aspects: sustainability, reusability, optimisation, opportunity, schedule, quality, cost, risks, safety and performance.
Generate technical reports and presentations, with the ability to present information in a clear and organized manner.
Develop specification documents and procedures for new products before launched into manufacturing. Ensure their specification and ensure the production, compliance and test of the components, items and systems. Develop validation test methods and protocols. Use Aerospace best practices. Participate in in-depth analysis of test data.
Ensure configuration management is in place for the systems and all of its components from requirement through to operation.
Provide general technical feedback on the design and development of mechanical and electrical sub-systems.
Job Qualifications
Essential Specific Technical Experience :
Experience in Simulink models and aircraft software/software requirements
Experience in generating control laws / electronics as well as circuit design
Experience in generating/reviewing requirements and in specifying and developing electrical and electronic systems for heavy transportation (aerospace, ground and/or maritime).
Experience in MBSE (e.g. SysML), functional decomposition and performing architectural system level studies, e.g. ANSYS SCADE.
Experience in management and development of products with suppliers including subsystems, items and components.
Experience in functional and physical system development as well as having held approval authority.
Proficiency in Multi-domain Modelling/Simulation packages, e.g. MATLAB, Simulink, Simscape, Amesim or other.
Experience in the mechanical design, integration and test of the electrical and electronic systems, including functional, EMC and copper-bird testing,
Experience in component and item testing to DO-160 as well as running system test rigs.
Experience in associated international standards, design practices, certification requirements (and means of compliance) as well as in service issues.
Proficiency in Microsoft Office Applications.
Ability to design and set-up experiments and fixtures for testing ("Hands on" experience)
Essential General Experience:
Has good interpersonal and communication skills, and can translate to a variety of audiences. Is confident and able to represent their project(s) and GKN values in internal/external review meetings.
Has experience engaging with production teams, can identify operational requirements and incorporate in the project(s) as appropriate.
Has a good general aerospace engineering/technology knowledge base and can demonstrate strategic thinking
Has a logical and methodical approach to work package planning and costing
Is a strong self-starter, competent to work with general goal-based direction as well as more specific task-based requirements
Has a growing network in Aerospace or Technology areas relevant to the role, and is able to identify and engage in the development of collaboration opportunities
Qualifications Required:
A Degree in Electrical, Mechanical, or Systems Engineering with relevant aerospace industry experience in electrical systems related systems engineering.
What We'll Offer
Once you're on board you'll get the following perks and benefits:
• Hybrid working – giving you the opportunity to balance home and office working
• Industry Leading Pension Scheme = we'll match your contributions up to 8% on a 1 : 1.5 basis
• Life Assurance 8 x salary
• 5 weeks' holiday + bank holidays
• Income protection
• Shopping discounts
• Cycle To Work Scheme
• Employee Assistance Programme
• A collaborative, dynamic working environment
As well as a competitive package we'll offer you a world of opportunity. We want to see your career fly! We'll support your career progression by providing you with learning and development opportunities. That's the beauty of being part of a global business, once you're on board you never know where you career journey may take you!
A Great Place to work needs a Great Way of Working
Everyone is welcome to apply to GKN. Through our commitment to diversity, inclusion and belonging and by living our five powerful principles we've created a culture where everyone feels welcome to contribute. It's a culture that won us 'The Best Workplace Culture Award' last year. By embracing and celebrating what makes us unique we encourage everyone to bring their full self to work. We're also committed to providing an accessible recruitment process, so if you require reasonable adjustments at any stage during our recruitment process please get in touch and let us know.