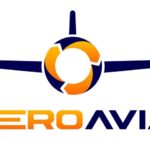 Website ZeroAvia
ZeroAvia is a leader in zero-emission aviation, flying the world's largest hydrogen-electric aircraft since September 2020.
Its focus is the design and commercialization of hydrogen-powered aviation solutions to address a variety of markets, initially targeting short-haul, sub-regional commercial flights up to 500 miles.
To date, ZeroAvia has secured the UK CAA and FAA experimental permit to fly for its 6 seat aircraft powered by hydrogen-electric powertrain, passed significant flight tests, and is on track for commercial deliveries by 2023. Its achievements to date were rewarded by the UK prime minister by inviting ZeroAvia as a member to the UK Jet Zero Council.
ZeroAvia's powertrain development focuses on integrating hydrogen storage tanks, fuel cell systems, and electric motors, delivering a solution that will be not only without carbon emissions but also cheaper to operate.
Role
Working within the electronics engineering team at ZeroAvia's Hollister R&D site, you will be responsible for the technical delivery of power electronics system integration through concept design and validation. This is a diverse role covering competencies within electrical engineering, power electronics, system integration, test, and validation. The ideal candidate will have experience in one or more of these areas.
This is an excellent opportunity for a motivated individual to work in a varied role within a multidisciplinary and fast-paced organization. Experience within the aerospace sector is desirable
Responsibilities
Technical ownership and delivery of electronics design through the entire development cycle.
Provide engineering support for the development of electronic hardware systems including system integration.
Interface with suppliers and other engineering teams to support subsystem-level requirements capture.
Design, plan, and testing of various power electronic components such as electric machines, high voltage inverter drives, and DC-DC converters.
Ensure successful integration with the other subsystems within the drivetrain.
Liaise and work with a multi-disciplinary team to support the development and integration of various subsystems.
Requirements
MS or BS in Electrical Engineering or equivalent.
Experience in design and testing of high voltage (500V – 800V) systems.
Experience in designing and testing high current (100-500A) harnesses and systems.
Experience in designing and building HV batteries and integrating battery management systems
Micro-controller hardware implementation including mixed-signal circuit design and sensor integration.
Circuit simulation using Matlab/Simulink/PSpice.
Electronics schematic capture and PCB design. Experience with Altium Designer is preferable.
Cable harness design
Design and qualification of systems to aerospace standards such as DO-160.
Designing to meet EMC requirements
Proficient in the safe use of high voltage test equipment such as PSUs, power analyzers, motor test dynos, etc.
Experience with laboratory test equipment: Spectrum Analyser, Signal Analyser, Signal Generator, Oscilloscope, and DVM
Understanding motor control schemes is desirable.
Good analytical and problem-solving skills.
Excellent report writing and presentation skills.
Ability to work on own initiative as well as part of an interdisciplinary team.
Diversity and inclusion
ZeroAvia is an equal opportunity employer and as a young company in the aviation industry, we value diversity and need people of different backgrounds that bring a plethora of skills, perspectives, and mindsets to the table that can spur originality, imagination, and creativity. We do not discriminate based on race, religion, color, national origin, sex, gender expression, sexual orientation, age, marital status, veteran status, or disability status.