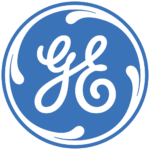 Website GE
GE Global Researchers tackle the most challenging problems through multi-disciplinary teams where the convergence of Physical and Digital technology intersect leading to truly inventive outcomes. Together, we create and sustain differentiated solutions to maintain competitive advantages for our GE businesses and external customers, such as GE Aviation, GE Power, GE Renewables, the U.S. Department of Energy, and the U.S. Department of Defense.
Essential Responsibilities:
As an Aerodynamics Engineer, you will be a member of the Aerodynamics team, which is focused on developing technologies to improve aerodynamic, aero-acoustic and aeromechanical performance for various GE products. You will perform research and technology development for various GE businesses including Aviation, Power and Renewables.
You will work in a team carrying out research and development of next generation aerodynamics, for turbomachinery and non-tradition turbomachinery products. Specifically, you will develop aerodynamic concepts specific to aircraft engines, gas turbines, and wind turbines.
In this role you will:
Participate in a team executing on multi-generation technology programs to enable future design advancements. Help define analysis, testing, and validation requirements based on specifications of customer / product needs.
Apply your technical knowledge in the fields of aerodynamics and CFD.
Develop ideas and concepts to improve aerodynamic/aero-acoustic/ aero-mechanical/ aerothermal performance and operability of turbomachinery components.
Participate in a team collaborating with GE businesses to resolve design challenges for on-going New Product Development initiatives.
Qualifications/Requirements:
Doctorate in Mechanical Engineering, Aerospace Engineering or related disciplines OR Masters in Mechanical Engineering, Aerospace Engineering or related disciplines with at least 2 years of relevant experience.
Demonstrated knowledge of fluid mechanics and CFD
Experience in meshing & using engineering simulation/analysis tools (such as CFX or Fluent) to model turbomachinery flows.
Ability to investigate, model and provide critical insight into complex physical flow phenomena.
Excellent communication skills
Ability to work effectively in a multidisciplinary team
Legal authorization to work in the U.S. is required. We will not sponsor individuals at the Masters level for employment visas, now or in the future, for this job opening.
Must be willing to work out of an office located in Niskayuna, NY.
Must be 18 years or older.
You must submit your application for employment on the careers page at www.gecareers.com to be considered.
ELIGIBILITY REQUIREMENT(S):
Because of the specific categories of data handled by GE Research and the structure of our work environment, we are unable to accommodate employment of persons while they are considered nationals of embargoed countries subject to restriction under the US Export Administration Regulations (EAR), 15 CFR Section 746 et seq. (currently North Korea, Syria, Iran, Cuba, and Sudan).
Please note that citizens of embargoed countries who have either "U.S. person" status under U.S. export control laws or subsequent citizenship from a non-embargoed country can be considered.
Desired Characteristics:
At least 3 years of industrial or research experience in turbomachinery aerodynamics and/or wind turbine aerodynamics
Demonstrated proficiency in meshing & using Computational Fluid Dynamics (CFD), hi-fidelity LES based approach and high performance computing.
Outstanding computer skills including expertise with FORTRAN, C++ and Python
Strong interpersonal skills.
Strong analytical skills.
Ability to work under pressure and meet deadlines.
Excellent written and verbal communication skills
About Us:
GE (NYSE:GE) drives the world forward by tackling its biggest challenges. By combining world-class engineering with software and analytics, GE helps the world work more efficiently, reliably, and safely. GE people are global, diverse and dedicated, operating with the highest integrity and passion to fulfill GE's mission and deliver for our customers. www.ge.com
GE offers a great work environment, professional development, challenging careers, and competitive compensation. GE is an Equal Opportunity Employer. Employment decisions are made without regard to race, color, religion, national or ethnic origin, sex, sexual orientation, gender identity or expression, age, disability, protected veteran status or other characteristics protected by law.
Additional Eligibility Qualifications:
GE will only employ those who are legally authorized to work in the United States for this opening. Any offer of employment is conditioned upon the successful completion of a drug screen (as applicable).