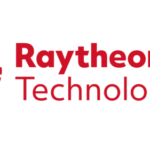 Raytheon Technologies
The Aerodynamicist Aircraft Performance Engineer role is required to undertake a lead specialist position within the Design Team of Raytheon, Airborne Special Mission Aircraft (SMA). The role will support modification design, CFD modelling and wind tunnel testing, flight testing and in service investigation and repair activities in support of aircraft modification programmes within Raytheon Systems Limited, Airborne SMA based at RSL Broughton. The position requires knowledge and experience of flight performance within existing and new design, engineering management practices and processes, aircraft or aircraft modification design and testing, instrumentation, and analysis of performance data. Previous Compliance Verification Engineer status is desirable and experience and knowledge necessary to gain this level in the future is required.
Summary of Role:
The Aerodynamicist Aircraft Performance Engineer will be part of a multi-disciplinary team, including design engineering, flight test and airworthiness. The role is based at Broughton near Chester although remote working will be considered.
They will be responsible for:
Providing leadership and activities in the aerodynamics/aircraft performance discipline, to include:
Low speed aerodynamics specialist.
Familiarity with wind tunnel test methods, CFD analysis, associated methods and tools development.
Generation of Aero data for loads.
Provide advice of aerodynamic shapes to minimise drag and noise.
Aircraft drag prediction and operational performance (range, endurance).
Aircraft scheduled performance (segment climb, Weight, Altitude, and temperature charts, take off field lengths).
Stability and control, including stall, minimum control and reference speeds).
Approval of engineering drawings in aerodynamic discipline.
Knowledge of airframe icing methods.
SME in aero to support initial safety of flight and Permit to Fly of modified aircraft.
Interface with flight test department to ensure the definition of required flight test for above aerodynamic compliance.
Analysis of flight test data to support compliance reports.
Team leadership and mentoring of junior engineers.
Control of aerodynamic consultants to support above tasks.
Potential role as a Compliance Verification Engineer (CVE) under RSLs CAA Design approvals.
Education and Experience
Essential
Proven experience in Aircraft and aircraft systems design & engineering.
Working experience of aerospace design regulations.
Working experience of requirements capture & management and risk management.
UK national without dual nationality.
Eligible for or Holder of current SC security clearance (RSL will sponsor as required)
Desirable
Degree in Aeronautical or Mechanical Systems Engineering discipline.
Knowledge and experience of the Beechcraft King Air 350 or other similar aluminium skinned aircraft.
Knowledge and experience with Aircraft Flight Systems, Def Stan 05-123 and 00-970, experience with FAR Part 23/25 regulations.
Experience in a design support role on military aircraft mechanical systems
About Raytheon:
Raytheon UK is a subsidiary of Raytheon Company. We are a prime contractor and major supplier to the UK Ministry of Defence and have developed strong capabilities in mission systems integration in defence, National & Cyber security and commercial markets. Raytheon UK also designs, develops and manufactures a range of high-technology electronic systems and software solutions at its facilities in Harlow, Glenrothes, Gloucester, Manchester, Waddington and Broughton.
Raytheon Company, with 2016 sales of $24 billion and 63,000 employees, is a technology and innovation leader specialising in defence, civil government and cybersecurity solutions. With a history of innovation spanning 95 years, Raytheon provides state-of-the-art electronics, mission systems integration, C5ITM products and services, sensing, effects, and mission support for customers in more than 80 countries. Raytheon is headquartered in Waltham, Massachusetts.
Raytheon Career Development:
Raytheon has a wealth of resources available to help you develop your career from the moment you join. Activities range from on-line learning modules, to external training and support for taking professional qualifications relevant to your role.
Diversity:
Diversity is a core business imperative at Raytheon. We are an equal opportunity employer that promotes inclusiveness and always employs the best professionals for the job. Having a diverse workforce allows Raytheon to draw upon a range of different ideas and experiences which supports growing our business and creates an environment where everyone has an equal opportunity for success.
Raytheon Technologies is An Equal Opportunity/Affirmative Action Employer. All qualified applicants will receive consideration for employment without regard to race, color, religion, sex, sexual orientation, gender identity, national origin, disability or veteran status, age or any other federally protected class.