Simulation software company Ansys is relentless in its mission to expand the capability of its simulation software.
Luckily for the US firm, the ever-increasing capabilities of computers and networks in terms of concepts such as artificial intelligence, machine learning and Internet of Things (IoT) mean there are a multitude of ways it can broaden its appeal.
From the initial development of its core Finite Element Analysis software in the 1970s, it has branched out, mainly through acquisition, to simulate other phenomena – computational fluid dynamics, then electromagnetics, then embedded software. The latest acquisition, in March 2018, was of French company Optis, which does optical simulation to help develop autonomous vehicles.
Paolo Colombo, director of aerospace and defense at Ansys, says, "Our vision has always been to develop into a unified physics simulation platform and to produce high-quality results at high speed.
"The real power in what we do is to connect the physics together in a single multi-physics platform."
Multi-physics platform
Computer simulation is well-established as a valuable tool for engineers during the development and testing of aircraft. According to Colombo, Ansys's customers are spread throughout the sector, and include Airbus, NASA and COMAC. But what can the latest concepts and features offered by its software, such as digital twins and live simulation, offer test engineers in the aerospace sector?
Colombo says, "Nowadays there is more electronics in aircraft and the software has changed to reflect that. Once the microchips and board are designed, you need to know how they will perform under different conditions and test for things like vibration, heating and cooling.
"We can do all of that simulation and virtually run the embedded code on the chips. Offering a multi-physics platform to do this enables the reduction of physical testing."
Traditionally, use of simulation software was restricted to the design phase of projects. It was used mainly for refining and checking. The extension of the software's feature set and the use of sensors, machine learning and IoT, now mean it can used during the entire life of a product from design to operation.
Discovery Live
Colombo says, "Many companies have realized that the earlier you use simulation software, the more they can save. Around 80% of the cost of product is locked-in to a product during the ideation phase.
"We offer tools now, such as Discovery Live, that are capable of real-time simulation. You can see the results of a simulation within seconds of making a change to the design. Instead of playing it safe and evolving designs, the feature encourages innovation and experimentation."
Colombo believes such powerful design tools will prove vital in areas such as electrification, where radical new designs can be developed because of the flexibility granted to engineers with the use of electric motors and propulsion systems.
The Discovery Live 3D design software was first announced in September 2017. Interestingly, the feature was made available to users of alternative software vendor PTC and its Creo design software. The move underlines how Ansys wants to broaden the user base of simulation software and encourage innovation.
"Ultimately, aerospace is about safety and certification. When you did something different in the past you had to quickly build your knowledge. Innovation increases risk, but simulation offers a way to mitigate that risk," Colombo says.
Digital twins
A digital twin is a 3D virtual representation of a component, assembly or system that is connected to its real-world counterpart using sensors, networks and IoT devices.
"Digital twins can help move simulation beyond the design process," says Colombo. "After you've designed your aircraft, you don't know how it will work in the field. Take-off and landing angles are different. Weather is different. The environment varies. These variables affect things like maintenance schedules.
The aero engine is the most-often cited example used to illustrate the benefits of a digital twin. Engine overhauls can cost millions of dollars, but a digital replica, feeding off the data from real world sensors, can help engineers optimize maintenance schedules and provide information to tweak future designs.
Colombo says, "Retrofitting an engine with sensors is expensive and difficult. With simulation you can instead install those sensors on the digital twin, based on the sensor data you already have. To do that you need multiple high-performance computers and graphics processing units.
"Our twin builder software then gives you the power to automatically generate the twin."
Ansys' twin builder software builds on some of the company's older software products, such as Simplorer and adds a technique called reduced order modeling, which produces models quickly using data from FEA and CFD simulations. It then connects to IoT platforms, notably SAP's cloud platform, to link to operational data and enable simulations on the digital twin.
Applications
According to Sameer Kher, director, systems product line at Ansys, in this article on engineering.com, applications of digital twins are "limited in deployment" at the moment with Ansys having "early-stage conversations" with aerospace companies. While it is still early for concepts such as digital twins and real-time simulation, it seems certain that as awareness of the potential benefits grow, so will their use.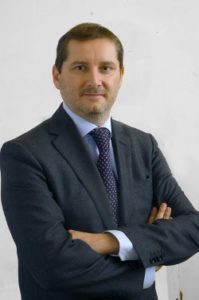 Paolo Colombo joined the Italian Air Force as a student pilot in 1992 and, though his career took a different path, is still regularly flying. He joined Ansys in 2010. Colombo holds a BSc and an MBA, majoring in innovation management.
Click here to read Paolo's blog [https://www.ansys-blog.com/author/paoloinnova/] , which has some insightful and interesting posts on the aerospace sector.