USA-based firm Tamarack was faced with a challenging situation last year when its Active Winglets, a modification that can reduce the fuel consumption of an aircraft by up to 25%, was briefly the subject of an airworthiness directive that grounded the Cessna Citation Jets it had been fitted to.
Tamarack's innovative Active Winglet system is comprised of the winglet itself, a wing extension and a built-in load alleviation device fitted to the wing called Tamarack Active Camber Surfaces (TACS).
The TACS actively reduces the bending load in the wing during flight conditions that produce worst-case flight loads. This means the winglet can be optimized for peak efficiency without having to modify the wing's structure, eliminating the need to, for example, strengthen the wing to support the winglet, increasing the benefit of the winglet.
When the airworthiness directive (AD) was issued Tamarack reacted robustly. The directive was issued in May and three months later had been resolved.
Since July 2019 the company has staunchly stood by its technology, which improves fuel efficiency and safety, restructured its business and continued to carry out installations. The 100th Active Winglet System was recently installed.
ATI talked to Tamarack's President, Jacob Klinginsmith, about the Active Winglet technology, the recent Chapter 11 reorganization, and the potential impact of its product on the industry.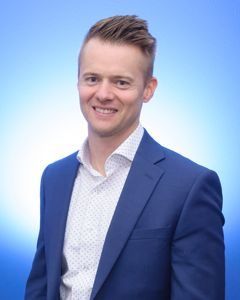 Q: Which aircraft can the winglets be fitted to?
A: Our technology can be integrated into a lot of different airframes, they aren't limited to Citation Jets (CJs). They can be fitted to other business jets and general aviation aircraft.
This is the first and only Active Winglet technology on the market. They are particularly suitable for jet aircraft operating at relatively high lift coefficients – airplanes that are heavily loaded at high altitude such as an airliner or those wanting to take-off in high or hot conditions, such as a business jet taking off from a high altitude airport or a military aircraft taking off in the desert.
Q: What is the future for the company beyond the chapter 11 and reorganization?
After the voluntary and unusually brief Chapter 11 reorganization is complete early this year, we will continue to grow. Chapter 11 allows us protection to concentrate on building the business and we will pay off our debts in full. We've been growing steadily – recently adding three new dealers to our partner service network which is at 18 worldwide.
We are looking to continue to add more locations and aim to sell Active Winglets for almost every fixed wing airframe and mission.
Q: How much more growth do you think there is in the business aviation sector?
A: A lot. The current fleet of 100 Active Winglet CJs represents about 5% market capture.
Traditionally passive winglets will be installed on 30 to 50% of the market. We are expecting to capture more. A passive winglet may achieve up to a 5% fuel saving, but we can achieve up to 25% with our active winglets.
We developed our product for aircraft that benefit from dramatic improved fuel savings enabled by improved climb to altitude where the air is thinner and aircraft are more efficient. There are several platforms in business aviation that would benefit from improved climb and reduced fuel at altitude and there are many aircraft on the larger, transport side that would benefit.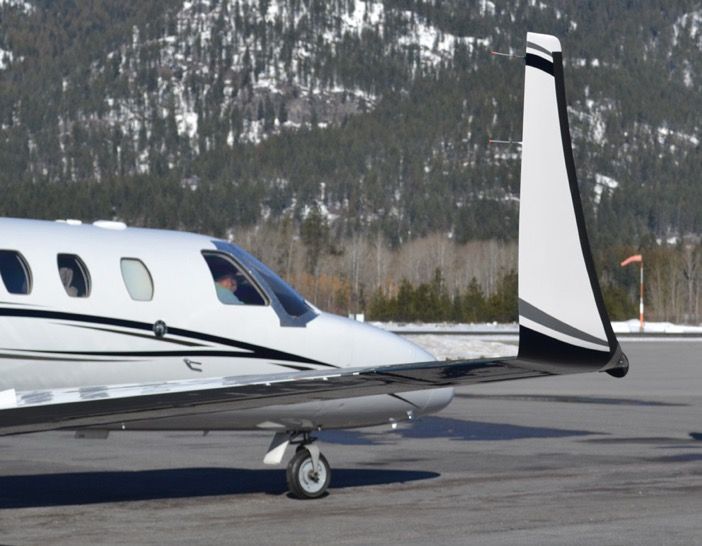 Q: How is the Active Winglet system fitted and pilots trained in its use?
A: It's a standard kit fitted in about a week by the dealer. There is no training requirement, just a short aircraft flight manual. The system is fully transparent to the pilot. There's a pre-flight check and if the indicator light for the system is off you are good to go.
The active part of the winglets, the cambers, integrate with the aircraft's electrical system but remain entirely independent of the aircraft's primary flight controls.
If there is any problem with the active winglet, the primary flight controls just override it automatically. It's been proven that even a very unlikely failure can be overcome by the primary flight controls.
Q: How confident are you in the safety of the Active Winglets?
The certification for the active winglets was very rigorous, we went through a lot of extra scrutiny, I think because we were a relatively new face in the industry with a new technology.
Despite what is typically done, we physically flight-tested failures that are considered extremely improbable. The testing was conducted by pilots from the certification authority and their conclusions were that any Active Winglet failure would be handled safely by a pilot of average skill and strength.
Q: Do you think the business aviation sector is doing enough to improve its environmental credentials?
Despite the grounding, we have found our customers are our biggest advocates. Word is spreading about us. In the business aviation sector we offer the biggest fuel saving there is in terms of modifications you can fit to your aircraft – 25% is a massive amount.
It also makes your aircraft look better. Once people see the winglets and the environmental benefits and financial saving, they are sold. If they have questions, we are happy to answer them.
On average aircraft owners will recoup the cost of the winglets through fuel savings in three years and recoup 100% of their investment when they sell the aircraft.
Q: Are there any development plans for the winglets?
We're developing new projects that customize the Active Winglet to different kinds of aircraft performing as not only general aviation but also commercial and military aircraft worldwide. Decision makers for private and even government aviation are talking to us now. We expect to make announcements in the very near future.