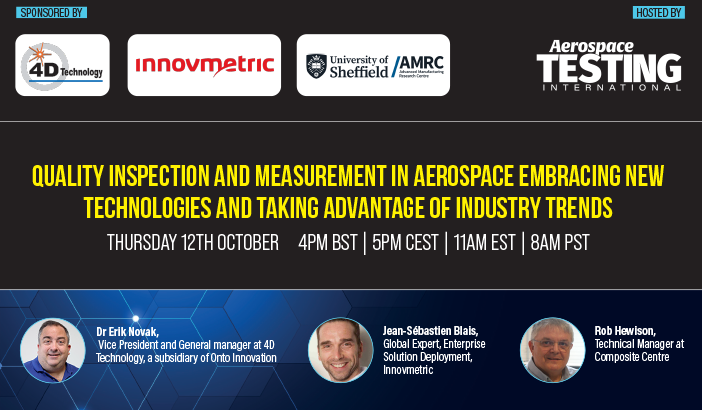 Join Aerospace Testing International on October 12, 2023, 4:00pm (GMT) for a roundtable webinar that will focus on the vital aspects of inspection and measurement in aerospace and aviation.
The event will aim to provide valuable insights into the latest technologies and emerging trends impacting metrology end users across the testing, production and maintenance domains of aerospace.
Starting with an overview of quality inspection, attendees will be able to interact with panel members from 4D Technology, InnovMetric Software and the University of Sheffield's AMRC to discuss topics such as robotics, AI and machine learning, data storage and use, visual inspection, digital twins, IoT and many other advances in areas such as R&D, manufacturing and maintenance.
So please join us as we explore the crucial role quality inspection and maintenance technologies play in ensuring the continued reliability and efficiency of aircraft and their systems with our panel of experts from key suppliers and leading research institutions.
This roundtable webinar takes place on Thursday, October 12th, 2022, 4:00 PM GMT, 5:00pm CEST, 11:00am EST and 8:00am PST
Don't miss out! Reserve your place for this live event via the link below!

Participants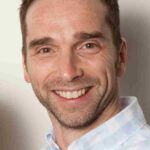 Jean-Sébastien Blais, Global Expert, Enterprise Solution Deployment,
Innovmetric
Jean-Sébastien accompanies industrial manufacturing organizations to digitally connect their 3D measurement data to their product engineering and manufacturing processes to significantly reduce time-to-market and fabrication costs.
As a technical expert, he brings 20 years of experience in the integration of PolyWorks® smart 3D metrology software solutions with 3D measurement devices within the quality control processes of aerospace, automotive, and consumer goods OEM manufacturers and their suppliers. Jean-Sébastien holds a B.S. in Mechanical Engineering and got his career start at Bombardier Aerospace as an aircraft system engineer, where he worked on projects from parts manufacturing to final aircraft delivery.

Dr Erik Novak, Vice President and General Mmanager,
4D Technology, a subsidiary of Onto Innovation
Dr Erik Novak is Vice President and General Manager at 4D Technology, where he was worked since 2013. He has been developing instrumentation for precision metrology for more than 24 years in applications such as semiconductor, optics, aerospace, automotive, photovoltaics, and medical devices.
Erik has received seven international product awards, holds over a dozen patents, and has more than sixty publications and book chapters related to surface measurement and industrial process control.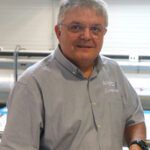 Rob Hewison, Technical Manager for Composites
University of Sheffield AMRC
With 30 years of experience in the composite industry, Rob has worked on manufacturing, tooling and design projects in sectors from Formula One to Defence and Spacecraft, with metrology and NDT being critical throughout his career.
Rob joined the University of Sheffield AMRC in 2012, having been associated with the AMRC Composite Centre since its inception in 2006. Recently, he has worked on project Compass (Composites at Speed and Scale) that boosts composites R&D for aerospace.
Prior to this, Rob spent nearly 20 years working for Lola Composites as Quality and then Technical Manager, with focus on the liaison between design and manufacture, producing race cars for all series including Le Mans and F1.

Ben Sampson, Editor
Aeropspace Testing International