Siemens PLM Software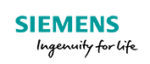 Innovation by digitization is rapidly gaining ground. Aviation and space engineers pursue massively improved fuel economy, using intelligent systems and applying new materials. Meanwhile new capabilities appear for applications such as design retrofit updates, condition-based maintenance and proactive repair. These advancements are endorsed by new sensor types or more precise ones, more powerful microprocessors, better algorithms, data mining capabilities, and more. Engineers need to master this additional complexity, while still dealing with classic performance requirements, such as structural integrity and reliability.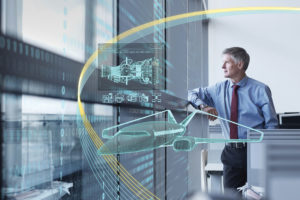 This evolution changes the aerospace business landscape. New players enter the market, and established organizations are forced to alter their processes, making them more flexible and effective, and tightening the link between design and operation of individual products. In this context, the Digital Twin paradigm flourishes. This approach associates every individual aviation or space product to a set of ultra-realistic, multi-physics models and data, that stay in-sync, and can predict its real behavior throughout the lifecycle, starting from the very early stages.
All this radically shifts testing activities. Increased competition puts certification testing under extremely tight schedules, while involving ever more parameters, operating points and other. Moreover, also during earlier development stages, real measured data will become vital, to endorse modeling accuracy. Realistic simulation implies continuous testing work, on components, materials, boundary conditions, and more; often involving multiple physics, requiring innovative testing methodologies. And to be successful as a team, test and simulation engineers will have to align their workflows.
Simcenter™ solutions uniquely integrate physical testing with system simulation, 3D CAE and CFD. This helps engineers accurately predict performance, optimize designs and deliver innovations faster. As part of this portfolio, Simcenter testing solutions are built for maximum productivity during validation and certification, providing more insight in less time, and for increased accuracy while measuring multi-physics.