m+p international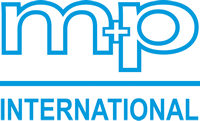 m+p international is a worldwide provider of top-level test and measurement solutions. Founded in 1980, m+p international develops and manufactures systems for vibration control, NVH testing, data acquisition & monitoring as well as functional test rigs. Our product reputation and broad experience coupled with a policy of continuous research and development have led to significant market share in numerous key industries.
m+p international has developed long, reliable cooperations with aerospace engineering companies throughout the world to assure their highest product quality. Our test and measurement systems are used by aerospace engineering teams for:
• Dynamic testing and vibration analysis
• Vibration testing on shaker(s), force limited vibration testing
• Multichannel vibration monitoring
• Data reduction with/without time history recording to throughput disk
• Structural testing
• Modal analysis
• Rotating machinery diagnostics
• Acoustic analysis
• Ground vibration testing
• Performance and functional testing
• Strain measurements and experimental stress analysis
• Acoustic control in a reverberant chamber
• Engineering, customized solutions and test rigs
Vibration Control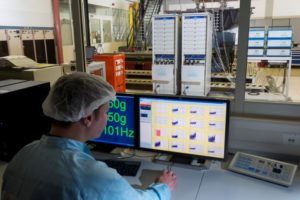 The m+p VibControl products for advanced vibration and shock testing from four to hundreds of input channels are used by many of the leading environmental test laboratories. End-users appreciate the simple operation, extensive analysis and reporting functions, and powerful upgrade possibilities, as well as the excellent stability and high quality of the systems. In cooperation with renowned partners, m+p international provides complete vibration test systems including shaker and accessories as well as combined climatic and vibration test stands.
Thanks to the modular design of software and hardware, m+p VibControl can be configured and expanded at any time to tackle other vibration tasks and higher channel counts. Software add-ons are possible for all test modes, including special post-processing functions, data reduction and throughput, etc.
For the precise and realistic simulation of the real-word environment, m+p VibControl provides coupled and uncoupled multi-axis vibration testing (MIMO) in a closed loop control.
m+p VibControl also performs acoustic testing in reverberant chambers and direct field environments as well as progressive wave tube testing. The user interface and hardware are the same for acoustic and vibration control applications.
Noise and Vibration Analysis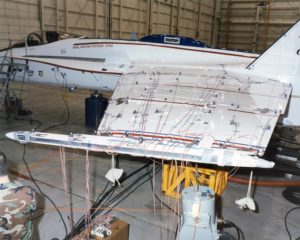 m+p Analyzer is a fully integrated solution for dynamic signal measurement, analysis and advanced reporting of all of your noise and vibration, acoustics and general dynamic
signal applications. Comprehensive time and frequency analysis is available with both online and offline data processing. Complete with advanced application wizards the system makes light work of gathering data, displaying results, performing specialized analysis and generating customer ready reports.
m+p Analyzer systems support a wide range of applications (structural testing, modal analysis, GVT, rotating machinery analysis, acoustic testing, etc.) to satisfy all your NVH needs. From gathering simple time history data to narrowband (FFT) spectra, fractional octaves, wavelets, shock response spectra and much more, m+p Analyzer software can be used with a wide range of instrumentation hardware including our own m+p VibPilot, m+p VibMobile and m+p VibRunner systems as well as National Instruments.
Data Acquisition and Signal Analysis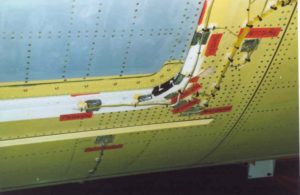 m+p Coda is a full-featured software platform for data acquisition, signal analysis and monitoring. The extensive built-in features and tools offer a functionality that was previously available only in custom packages. The intuitive GUI facilitates set-up, operation and analysis, thus leading quickly to precise, repeatable results. For highest system flexibility m+p Coda supports a range of USB, Ethernet and LXIbus-based instruments. High-channel count systems can be easily configured and are ready to test within a very short time.
Applications include performance and functional tests of jet and rocket engines, experimental structural testing, multi-axis strain and stress analysis, multichannel vibration monitoring during shaker tests as well as measurements of physical quantities such as acceleration, temperature, pressure, force and frequency. m+p Coda supports standalone data acquisition for environments where PCs cannot go.
Limit checking and alarm monitoring is provided for every active channel. Out-of-limit data is displayed in a separate window and logged.