MDS Aero Support Corporation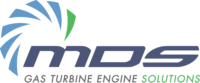 MDS Aero Support Corporation is a Tier 1 supplier of turnkey test solutions for gas turbine engines and engine modules.
We provide the complete solution for full engine and engine module testing. Our designs and products are trusted for testing next generation development engines, current production engines, and in-service engines. Our solutions include: indoor test facilities, outdoor certification test facilities, engine module test facilities, core engine test facilities, and auxiliary power unit (APU) test facilities.

Test facilities validate that gas turbine engines can endure realistic and extreme conditions. World-leading engine original equipment manufacturers (OEMs) in the aviation, industrial, and marine sectors have chosen MDS to carry out the designs of these innovative and unique test facilities all over the world since 1985.

The MDS team of dedicated professionals are experts in the evaluation, design, and fulfillment of complex gas turbine testing requirements. With an established catalogue of products and services, MDS is recognized and respected for its knowledge and expertise in one of the world's most specialized industries, providing unparalleled quality services to clients around the globe.

Our customers typically include major original engine manufacturers, airlines, and independent maintenance, repair and overhaul centers.
MDS is certified to both ISO 9001:2015 and ISO 140001:2015 standards.