FMV VIDSEL TEST RANGE
Vidsel Test Range is open all year round and is operated by the Swedish Defence Materiel Administration (FMV), a governmental agency.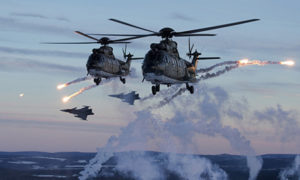 Vidsel Test Range, located in the north of Sweden sets out to give defence organizations and industry a better and more complete testing experience than they can achieve anywhere else in Europe. Air-to-air, air-to-ground, ground-to-air and surface-to-surface testing, electronic warfare and UAV deployment, testing and evaluation – Vidsel is the place.
Add to that the ability to train in a huge undisturbed overland area in an instrumented GBAD threat environment; you then begin to see how Vidsel encompasses the full combat loop. Welcome to the largest overland test area in Europe.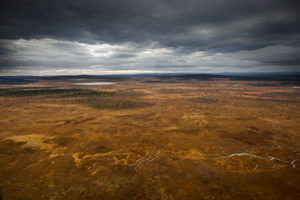 Vidsel Test Range is composed by 1650 km² of 100% unpopulated mixed terrain, consisting of hills, forest, open areas, marsh and lakes. If required, the test area can be extended by further 1500 km² of forest and mountain landscape. Then, a one-way flight distance of 350 km is obtained, with minor or no impact on civilian air traffic. The night sky is almost unaffected by artificial night sky brightness (light pollution). The range is easily accessible by air and land, fully equipped and manned with dedicated and experienced personnel.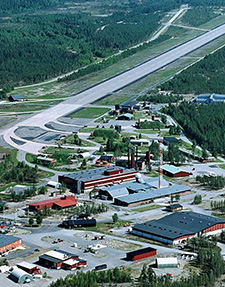 The Vidsel target catalogue includes a wide selection of airborne and ground based targets, both are available for hard kills. Target scenarios are often built according to specific customer requirements.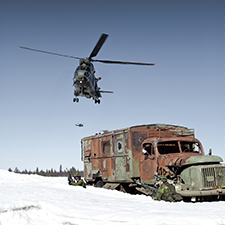 Ground based targets: 
Bridges, roads, railroads, bunkers, other buildings
Static targets:
Vehicles, battle tanks, helicopters, aircrafts
Remotely controlled moving targets (ground based):
Moving IR-targets, vehicles, tracked vehicles, railroad targets
Airborne target drones:
We are able to provide airborne target drones to cover a wide array of requirements. We are working together with the leading target drone manufacturers to accommodate your needs.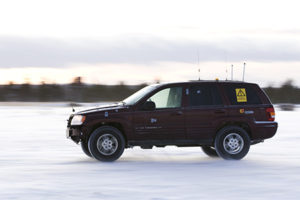 Welcome to the largest overland test area in Europe.