Dolphitech AS
Dolphitech is an ISO9001:2015 certified company which produces advanced ultrasound cameras for non-destructive test and inspection of materials. Dolphitech's innovative ultrasound transducer design produces high resolution images in 2D, 3D and 4D. We utilize an advanced technology developed by a team of experts in ultrasound, analog and digital electronics.
The core technology is unique in the global context, and we have established co-development relationships with international agencies and research groups. We started the development of the technology in 2005, and Dolphitech was formally established in 2009.
NDT
Dolphicam2
Dolphicam2 is a new ultrasound imaging platform for multi-material NDT (Non-Destructive Testing). It utilizes the same core technology as Dolphicam1, but is much more powerful and advanced, while maintaining an intuitive user interphase. Dolphicam2 can be used on CFRP, GFRP, Metals and Multi materials.
Our unique 2D matrix transducer technology enables a wide variety of transducer frequencies and custom transducer design. Digital signals enable impressive performance, with up to 100 datasets(4D images) per sec from all 16 384. Add extreme data signal processing capacity and a smooth user experience to that and you have the ultimate NDT tool.
The 3D visualizer creates clear images of the material defects, and makes it easy to perform a defect analysis and to develop an optimal repair strategy. The 3D image can be zoomed, panned and rotated.
Dolphicam2 is in the process of being approved for same uses as Dolphicam1 for Boeing (787 Dreamliner) and Airbus (A350) for impact damage inspections.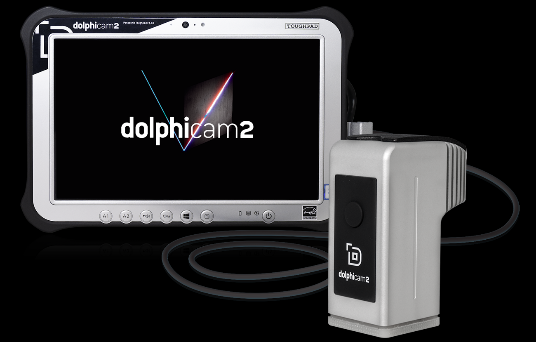 Dolphicam1
Dolphicam1 is a mobile and ergonomic ultrasound camera system designed for NDT/NDI inspection of CFRP (Carbon Fiber Reinforced Plastics). A unique dry and wet transducer technology with high performance signaling electronics creates high-resolution 2D and 3D images of suspected damage areas to verify the status of the material, and helps manufacturing- and service personnel to perform effective QA and to develop the best repair strategy for a damage.
Dolphicam1 is already approved by Boeing (787 Dreamliner) and Airbus (A350) for impact damage inspections.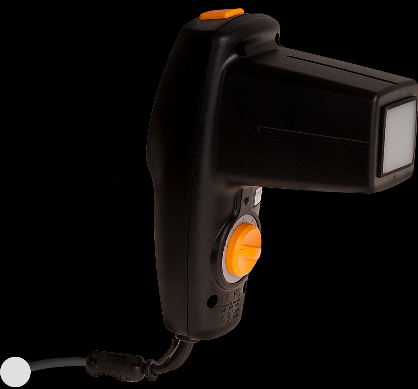 One Platform
Our vison is to make ONE platform for NDT, which can enable use in the broadest possible range of materials and applications. Dolphitech cameras are used within these verticals.