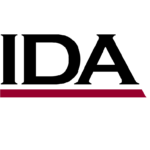 Website The Institute for Defense Analyses
Overview
The Operational Evaluation Division (OED) has an immediate career opening for an Analyst to support the Department of Defense's assessment of the operational effectiveness, suitability, survivability, and lethality of Air Warfare-related Major Defense Acquisition Programs.  IDA takes great pride in the high caliber and timeliness of its analyses, which are produced in an atmosphere that encourages independent thinking and objective results.  Work at IDA is conducted in a team environment and often involves a multi-disciplinary approach.
Responsibilities
The Analyst will support and advise mid- and senior-level civilian and military officials regarding the operational test design, effectiveness, suitability, and survivability of military and civilian strategic communication systems.  The position involves analyzing the design, execution, and results of operational testing and associated modeling and simulation activity, and providing an independent assessment to Department of Defense's Director, Operational Test and Evaluation.  Close interaction with officials responsible for the planning, development, and execution of tests is required.  Travel is required
Required Qualifications
A minimum of a Master's degree in Engineering (Aeronautical, Mechanical, Electrical), Material Science, Physics, Statistics, Mathematics, Applied Mathematics, Operations Research, National Security, Strategic Studies, or a quantitative interdisciplinary program that encompasses one of these areas of focus coupled with 8+ years operational or commercial experience.
Candidates must have experience with testing and/or operational employment of Strategic-level communications.
Candidates must have computational and data analysis skills.
Military or civilian acquisition or test experience is a plus.
U.S. Citizenship is required
Ability to obtain and maintain a security clearance is required
Equal Opportunity Employer