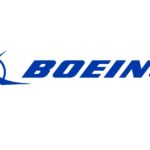 Boeing
At Boeing, we are all innovators on a mission to connect, protect, explore and inspire. From the seabed to outer space, you'll learn and grow, contributing to work that shapes the world. Find your future with us.
Boeing Test and Evaluation (BT&E) is seeking a Test Program Integrator to join the team in St. Louis, Missouri. You will integrate Test statement of work across the BT&E organization and the Program to include developing test and evaluation strategies, upfront proposal and execution plans, monitoring and reporting execution performance and leveraging learning from other programs into the assigned program. The assigned program area is in the Weapons & Missile Systems (WMS) division of Boeing Defense Systems. The initial programs of assignment will be the SLAM ER, Harpoon Block II Upgrade, MOP, and/or B61 programs within WMS. Other programs of coverage will be considered later as well.
Position Responsibilities:
Participate in the change management process and assure the organization, work statement, schedule, costs, and RIO are kept in sync.
Endorse capital forecast spending, capability assessments, technology review boards, long lead assessment
T&E papers; technical papers, strategic analysis, industry assessments, customer trip reports, competitive analysis
Defines long lead resources
Maintains the hardware utilization matrix (HUM)
Defines the test schedule baseline, strategy and relationships of key milestones
Defines test organization, teaming relationships, major resources and terminology
Incorporates ground rules to provide a program baseline solution
Defines all controlling documents, specifications, processes and process deviations used for the test program
Defines the T&E program baseline at the time of release and in some cases may be used as change authority
Defines the process and as applicable administers the process of requirements traceability to the test conduct and reporting.
Technical Volume, Cost Volume, program execution plan, basis of estimate (BOE)
Negotiation/impact assessment, trade studies, BOE change records
Earned Value Management (EVM)/Cost Account Manager (CAM), Integrated Master Schedule (IMS) / Integrated Master Plan (IMP), Configuration Management (CM) / Data Management, Risk Issues Opportunities (RIO), Charge Line Authorization and Setup (CLAS)
Detailed T&E plans, program Integrated Test Plan (ITP), Giver-Receiver Lists, and Enterprise Standard Gated Practice (EPSG)
Verification Cross Reference Matrix (VCRM), verification metrics, program requirements documents
One page verification plans (OPVP), work service request document (WRSD), detailed test plan (DTP)
Leads the development of test procedures; Generates calibration procedures and software: Applies lessons learned to the improvement of test procedures
System Requirements Review (SRR), Critical Design Review (CDR), Test Readiness Review (TRR), Flight Readiness Review (FRR), Launch Readiness Review (LRR) , Operational Test Readiness Review, Non-Advocate Reviews, etc.
Working group and coordination meetings, program operating rhythm
Team execution plans, RAA, contractor support agreements, ITAR, disclosure agreements, intellectual property controls; First Time Quality (FTQ) targets, productivity improvements and targets;
T&E Requirements Numbering, test information sheets or one page verification plans (OPVP), identification and commitment of production parts require for the tests (SUP), WSRD, laboratory test part release (LTPR) , Flight Configuration Changes (FC), Red Label Parts, Test Operating Limitations (TOLs and Advisories)
This position requires the ability to obtain a US Security Clearance for which the US Government requires US Citizenship. An interim and/or final U.S. Secret clearance Post Start is required.
Basic Qualifications (Required Skills/Experience):
Bachelor, Master or Doctorate of Science degree from an accredited course of study, in engineering, computer science, mathematics, physics or chemistry
3+ years of experience working in a complex test planning, development, and execution
Preferred Qualifications (Desired Skills/Experience):
Bachelor's degree or higher in Electrical, Mechanical, or Aerospace Engineering
3+ years of experience with Earned Value Management (EVM)
3+ years of experience as a Cost Account Manager (CAM)
3+ years of experience working in a developmental lab and/or flight environment related to DoD mission systems
3+ years of experience working on DoD armament systems with areas of emphasis working on cruise and precision guided weapons
Typical Education/Experience:
Education/experience typically acquired through advanced technical education from an accredited course of study in engineering, computer science, mathematics, physics or chemistry (e.g. Bachelor) and typically 9 or more years' related work experience or an equivalent combination of technical education and experience (e.g. PhD+4 years' related work experience, Master+7 years' related work experience). In the USA, ABET accreditation is the preferred, although not required, accreditation standard
Relocation:
This position offers relocation based on candidate eligibility
Drug Free Workplace:
Boeing is a Drug Free Workplace where post offer applicants and employees are subject to testing for marijuana, cocaine, opioids, amphetamines, PCP, and alcohol when criteria is met as outlined in our policies.
Employee Referral:
Referral to this job is eligible for bonus
At Boeing, diversity, equity, and inclusion are enduring company values. We strive to live these values every day not only because it's the right thing to do, but because our success depends on it. The company's commitment to diversity and inclusion means providing a work environment for all employees that is welcoming, respectful and equitable, with opportunities for personal and professional development.
Experience Level
Individual Contributor
Contingent Upon Program Award
No, this position is not contingent upon program award
Schedule
Full time
Boeing is an Equal Opportunity Employer. Employment decisions are made without regard to race, color, religion, national origin, gender, sexual orientation, gender identity, age, physical or mental disability, genetic factors, military/veteran status or other characteristics protected by law.