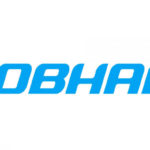 Cobham
Cobham Aerospace Connectivity are looking for Test house manager. You will be responsible for the efficient day to day running of the environmental testing department with the ability to liaise as appropriate with any other disciplines to enable timely completion of tasks on multiple projects within budget, and have demonstrable knowledge of vibration, shock and ENV Test Standards.
Our technology
Cobham Aerospace Connectivity design and manufacture active and passive avionics antennas and electronic control systems for military and civil communications, navigation and search and rescue applications. We pioneered frequency agile VHF tuneable antennas and continue to be a key supplier to major avionics companies. Our GPS anti-jam technology utilises state of the art DSP algorithms with an active antenna to eliminate both narrow-band and wide-band jamming signals. We have world leading technology in Ground Penetrating Radar and RF interference mitigation. Both military and civil users rely on our direction finding systems for search and rescue operations.
As a Test House Manager your skills and qualifications will ideally include:
A good understanding of RF, mechanical and electrical principles.
In depth understanding of environmental test standards & specifications.
Ability to read and understand technical drawings/documents
Able to communicate at all levels of the business
Minimum of Degree in a related discipline or equivalent experience.
Management of resources on major products as Test House Manager
Minimum of 5 years' experience in qualification testing of aerospace products.
Demonstrable experience of coaching junior staff i.e. 2 years in Senior role preferable Ambition to drive improvements in test methods
Able to work both as part of a team and as an individual.
Good communicator
Able to determine their own priorities
Adaptable to changes in priorities and willingness to resolve queries from all levels of staff.`
As a Test House Manager your main responsibilities will involve:
Project management of laboratory workload.
Ensure product compliance to applicable test standards (MIL-STD, DEF. STAN, DO160 etc.)
Provide expertise to interpret customer requirements and contribute to safety cases
Manage out-sourced testing to cope with spikes in workload and exceptional tests.
Manage maintenance contracts, repairs and service requirements for the laboratory
Approved named signatory of environmental reports
Development of the test facility capability.
Generation of and adherence to estimates of work
Provide leadership to ENV technicians (personal development reviews)
Deliver environmental testing work packages within the constraints of schedule and to budget.
Adherence to H & S practices.
Produce environmental budget and regulate expenditure
Negotiate and manage maintenance contracts and sub-contract facilities including 3rd party test houses.
Manage ESS and Qualification testing, iaw environmental military and civil standards.
Drive continuous improvement practices through the laboratory, updating procedures as necessary.
About Cobham Aerospace Connectivity
Cobham Aerospace Connectivity develop and manufacture high specification sector and multi-sector, directional, omni-directional, ultra-wideband (UWB) and MIMO antennas.
A wide range of products are available for customers, small and large, worldwide in Commercial, Military, Satellite and Security markets.
About Cobham plc
Cobham is a leading global technology and services innovator, respected for providing solutions to the greatest challenges, from deep space to the depths of the ocean.
Click here to find out more about us and or check out our LinkedIn company page