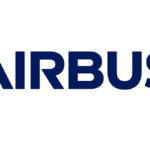 Airbus Defence and Space
Airbus Defence and Space
Airbus is a global leader in aeronautics, space and related services. In 2018 it generated revenues of € 64 billion and employed a workforce of around 134,000. Airbus offers the most comprehensive range of passenger airliners. Airbus is also a European leader providing tanker, combat, transport and mission aircraft, as well as one of the world's leading space companies. In helicopters, Airbus provides the most efficient civil and military rotorcraft solutions worldwide.
Our people work with passion and determination to make the world a more connected, safer and smarter place. Taking pride in our work, we draw on each other's expertise and experience to achieve excellence. Our diversity and teamwork culture propel us to accomplish the extraordinary – on the ground, in the sky and in space.
Description of the job
A vacancy for a Test Engineer – Avionic Software Integration Test (d/m/f) has arisen within Airbus Defence and Space in Manching. The successful applicant will join "EF Embedded RTS Integration".
Tasks & accountabilities
Are you searching for a new and responsible challenge in the military aviation industry?
Are you interested in technology and have fun in creating tests? Welcome to Airbus Defence and Space Software Integration!
As a test engineer you'll be responsible to verify that the customer requirements have been correctly and fully implemented in the Eurofighter Avionics.
We, the engineers from Eurofighter Software Integration, are responsible for two of the most important mission computers in this highly interesting aircraft.
Our mission is to identify errors early, to support the system- and software designers and to prepare the qualification of the software in accordance with air law.You can expect:
– to be a part of the international Team Airbus – the biggest aviation and space company in Europe.
– to become an expert for the Avionics System of the Eurofighter and to contribute to the development of new products.
Our team spirit is based on communication, feedback and trust. Our way of working is agile, flexible, in small teams and focused on individual responsibility.
Your personal career development is supported by extensive training opportunities.
This job requires an awareness of any potential compliance risks and a commitment to act with integrity, as the foundation for the Company's success, reputation and sustainable growth.
Required skills
We are looking for candidates with the following skills and experience:
– University Degree in electrical/aeronautical engineering, physics or computer science or similar
– Experience in development of embedded, safety critical systems, ideally with respect to DO178, V-Modell, EASA Part 21J, ZDv 1525A or ISO26262
– Ambition in familiarization and critically evaluation of complex technical issues.
– Ability to coordinate small, crossfunctional project teams.
– Ability to work autonomous and precise and you are open for agile software engineering
– Ambition to work with customer requirements and to derive requirements
– Creativity and interest in generating flight scenarios for your tests
– English: negotiation level