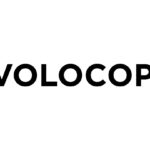 Website Volocopter
As a test engineer you will be responsible to develop tests for Volocopter's aircraft systems and components to ensure all functional, environmental and certification requirements are verified. You will also set up, configure and validate test equipment. By strong interaction with the system designers and developers, you ensure the tests are meaningful and run efficiently.
Your Role
Your main task will be to develop tests using the Requirements Management System, based on system and component requirements. You will ensure the tests are traceable and validated.
Based on these tests, you will develop and automate test programs which you will then execute on Volocopter's test equipment. You will be deeply involved in identifying and documenting test results and issues, including troubleshooting.
To ensure all tests can be performed in an efficient way, you will support development, installation and operation of the test infrastructure, as well as integrating the Flight Control System.
You will also develop advanced test procedures and methods to ensure tests can be easily performed and repeated, are well documented and can be handed over to test operators who execute the tests based on guides and manuals you create.
Qualifications
M.Sc. in Electrical or Mechatronics Engineering or similar degree or experience
Working experience in testing of at least 3 years
Already developed and executed tests in the past
Knowledge in Flight Control systems
Basic software development knowledge (Java, Python and/or C)
Experience with Requirements Engineering
Very good knowledge of the English language
Structured, independent and solution-oriented way of working
Good communication skills and good team worker
Additional Information
Volocopter offers a fast-growing high-tech working environment with a supreme network of investors and partners.
Working at Volocopter, you will have personal accountability, be able to grow, and have unique learning opportunities, based on your personal strengths.
Volocopter offers flexible working time, short lines of communication, flat structures, and a great team spirit. Moreover, we offer an attractive salary package.
Our office in Bruchsal offers an inspiring working environment with modern workspaces, comfortable networking areas, a rooftop terrace for evening BBQs and free meals and drinks.
To build our excellent team we welcome all qualified people regardless of ethnicity, sex, disability, religion/belief, sexual orientation, or age. Our international team will be happy to give you a warm welcome and help you with your relocation where applicable.