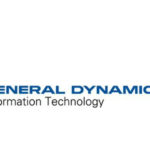 Website General Dynamics Information Technology
Job Description
Join one of GDIT's fastest long-standing growing programs. US Battlefield Information Collection and Exploitation System eXtended (US BICES-X) is a cutting-edge program supporting DoD intelligence information sharing on current and emerging global threats to mission and coalition partners and emerging nations. With an internationally dispersed team supporting each combatant command, the US BICES-X team is in direct support of the war fighter and their missions. We are seeking a creative and driven professional with a passion for solving real world issues on a cross-functional, fast paced team.
Designs and defines system architecture for new or existing computer systems
1. Performs complex systems development and design work that may include logic design, I/O design, computer architecture analysis and design.
2. Performs systems modeling, simulation, and analysis.
3. Participates in the upgrading of operating systems and design of systems enhancements.
4. Provides input for documentation on new or existing systems.
5. Develops and conducts tests to ensure systems meet documented user requirements.
6. Identifies, analyzes, and resolves system problems.
7. Provides system/equipment/specialized training and technical guidance.
8. Determines system specifications, input/output processes, and working parameters for hardware/software compatibility.
9. May provide guidance and work leadership to less- experienced systems engineers.
10. Maintains current knowledge of relevant technology as assigned.
11. Participates in special projects as assigned.
EDUCATION
Bachelor's Degree in Computer Science, Engineering or a related technical discipline, or the equivalent combination of education, technical training, or work/military experience.
QUALIFICATIONS
1. 5+ years of related systems engineering experience
2. Must possess and maintain a Top Secret/SCI Clearance
3. Must meet DoD 8570 requirements and be eligible for IAT Level II (Security+ CE certification or equivalent) access upon hire for positions requiring elevated privileges and ITIL V4 Foundation within six months of hire
4. Desired Certifications: VMWare VCP-DCV Microsoft MCSA, MCSE, MCITP-EA
5. Experience with Microsoft scripting technologies (PowerShell, VBscript etc.)
6. Experience with NetApp storage
7. Experience administering Microsoft Active Directory environments with an emphasis in the following areas: – Windows Server 2008, 2012, 2016 – Microsoft Exchange 2010, 2016 – Windows SharePoint 2013, 2016 – Microsoft SQL 2012, 2014, 2016 – Group policy deployment and design – DNS configuration – Patching and Windows update deployment – Software deployment / upgrades – Windows 10 operating system maintenance and deployments
8. The work environment is fast paced and requires the ability to work on multiple projects at once and the ability to reprioritize based on customer needs
9. Additional specific certifications may be required, depending on job position
10. This position may be required to complete short-term deployments to austere locations worldwide
11. The work is typically performed in an office environment, which requires normal safety precautions; work may require some physical effort in the handling of light materials, boxes or equipment
The above job description is not intended to be, nor should it be construed as, exhaustive of all responsibilities, skills, efforts, or working conditions associated with this job. Requests for reasonable accommodations will be considered to enable individuals with disabilities to perform the principal (essential) functions of this job.
For more than 50 years, General Dynamics Information Technology has served as a trusted provider of information technology, systems engineering, training and professional services to customers across federal, state, and local governments, and in the commercial sector. Over 40,000 GDIT professionals deliver enterprise solutions, manage mission-critical IT programs and provide mission support services worldwide. GDIT is an Equal Opportunity/Affirmative Action employer. All qualified applicants will receive consideration for employment without regard to race, color, religion, sex, sexual orientation, gender identity, national origin, disability, or veteran status, or any other protected class.