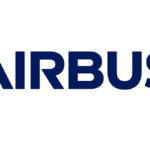 Airbus
Airbus ExO Zero Emissions SAS
Airbus is a global leader in aeronautics, space and related services. In 2019 it generated revenues of € 70.5 billion and employed a workforce of around 134,000. Airbus offers the most comprehensive range of passenger airliners. Airbus is also a European leader providing tanker, combat, transport and mission aircraft, as well as one of the world's leading space companies. In helicopters, Airbus provides the most efficient civil and military rotorcraft solutions worldwide.
Our people work with passion and determination to make the world a more connected, safer and smarter place. Taking pride in our work, we draw on each other's expertise and experience to achieve excellence. Our diversity and teamwork culture propel us to accomplish the extraordinary – on the ground, in the sky and in space.
Job Description
Airbus UpNext is actively shaping the future of aerospace by using flying demonstrators to evaluate, mature and validate new products and services.
Designed as a talent incubator, Airbus UpNext is a place where you can act and think like a startup while building on the strong expertise of Airbus, a place where you are empowered to challenge and test new processes and ways of working.
Our Values: #KeepItSimple #ActAsOneTeam #BeAudacious
Our DNA: #SpeedOfExecution, #BoldExperimentation, #OutwardLooking
Main Missions 
As a Superconducting electric motor R&T engineer (m/f), you will be part of the team in charge of developing an ambitious, futuristic and disruptive project on an advanced superconducting and cryogenic experimental powertrain for hybrid/full electric propulsion system. It will be composed of a superconducting DC network with protections, a cryogenic motor drive, a superconducting electric motor and of a cryogenic system.
You are passionate about aeronautic, sciences and technologies, have a strong technical background and like to make yourself and test breakthrough technologies on concrete demonstrations. You like difficult challenges and are the type of person who thinks about "how things can be done" rather than "if they can be done".
You will be part of an ambitious but flexible project execution with a diverse technical team, with partners from worldwide industry and academia, start-ups in an dynamic and emulating environment.
You work collaboratively, with humility and are a constant learner about how to improve your knowledge and the performance of yourself.
Tasks & accountabilities
Your main tasks and responsabilities will include:
Selecting good topology and good partners for prototyping a superconducting motor
Performing electromagnetic analysis and design
Designing and testing electric, electromagnetic and superconducting technologies
Participating to the design of cryogenic and mechanic parts of electric machine
Prototyping the superconducting motor and integrate it in a cryogenic loop
Integrating and testing it in the cryo/superconducting powertrain
Evaluating performances and potential for propulsive application
Driving industrial and academic partners.
Note that the contract for this position is a CDIC (Contrat Durée Indéterminée de Chantier), limited term contract for the duration of the project (estimated 3 years).
Your boarding pass
As the successful candidate you will be able to demonstrate some or all of the following skills and competencies:
Background in electrical engineering
Experience in multidisciplinary technical activities (electrical, mechanical, thermal) from technology, design to prototyping and laboratory testing for aeronautic applications)
Expertise in superconducting electrical motors
Demonstrated track record of end-to-end project execution
Well-built professional network within their domain of expertise, including academics, industrial players, consultants, entrepreneurs
Demonstrated ability to reason rigorously about technology or business models at varying levels of abstraction.
This job requires an awareness of any potential compliance risks and a commitment to act with integrity, as the foundation for the Company's success, reputation and sustainable growth.
By submitting your CV or application you are consenting to Airbus using and storing information about you for monitoring purposes relating to your application or future employment. This information will only be used by Airbus.
Airbus is committed to achieving workforce diversity and creating an inclusive working environment. We welcome all applications irrespective of social and cultural background, age, gender, disability, sexual orientation or religious belief.