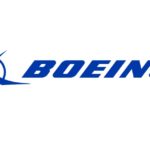 Boeing
Job ID 1900018622
Location
Tinker AFB, 
Oklahoma,
USA
Job Description

Boeing is seeking a Sr. Test and Evaluation Integrated Specialist to play a key role supporting the E-4B, which serves as the National Airborne Operations Center for the President and Secretary of Defense of the United States. Located on Tinker Air Force Base in Oklahoma, this technician/specialist will work in the E-4B Systems Integration Laboratory (SIL) where engineering solutions are developed and equipment is sustained for the E-4B Super High Frequency (SHF) system.
Position Responsibilities:
Designs, develops, builds, tests, integrates and supports computing tools, software, systems and networks for design, simulations, test systems and environments, test computing elements and laboratory/test networks.
Gathers and analyzes customer and stakeholder requirements to support the development of plans for test computing environments.
Maintains, administers and supports basic integrated electronic/computing systems, databases and software for products in support of the verification and validation of aerospace products.
Develops designs and executes Acceptance Test Procedures (ATP).
Works under general direction.
Boeing is the world's largest aerospace company and leading manufacturer of commercial airplanes and defense, space and security systems. We are engineers and technicians. Skilled scientists and thinkers. Bold innovators and dreamers. Join us, and you can build something better for yourself, for our customers and for the world.
Division
SSM
Relocation Assistance Available
Yes. Available for eligible candidates, if authorized.
Qualifications
This position requires the ability to obtain a US Security Clearance for which the US Government requires US Citizenship.
Typical Education & Experience:
Technical bachelor's degree and typically 9 or more years' related work experience or a Master's degree with typically 7 or more years' or a PhD degree with typically 4 or more years' related work experience or an equivalent combination of education and experience. A technical degree is defined as any four year degree, or greater, in a mathematic, scientific or information technology field of study. Practical on-aircraft experience will weigh more heavily than academic experience. AA degree or technical training in the aviation and/or electronics field is desirable, but not required.
Basic Qualifications:
Must have at least 15 years' experience testing, troubleshooting, and repairing circuit cards and next higher assemblies.

Must be able to perform hands-on repair of electronic circuit cards to include detailed soldering and micro-electronic active and passive component replacement. 

.  

Must experience leading technical teams.
Preferred Qualifications (Desired Skills/Experience):
Avionics experience on a military aircraft platform.
Experience operating any of the following test equipment (Signal Generators, Radio Frequency (RF) sources, Pulse Generators, Spectrum Analyzers, Oscilloscopes, Power Meters, Power Supplies and/or Digital Multi-meters.
More than 1 year of experience in Radio Frequency (RF), Digital, and/or Optical Communications.
Experience Level
Individual Contributor
Job Type
Standard
Travel
Yes, 10 % of the Time
Contingent Upon Program Award
No
Union
No
Job Code
6L9EP4