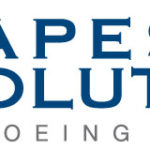 Boeing
Tapestry Solutions, A Boeing Company, comes with over 30 years of industry experience designing, implementing, training and supporting logistics information systems.
We have over 800 employees worldwide supporting our customers with high-quality, innovative, and cost-effective information technology and business intelligence solutions. Tapestry Solutions supports 85 defense, commercial and government customers from over 50 US locations and nine countries, including multiple forward operating bases overseas.
Software Test Engineer, Nashua, NH
Position Summary:
As a Software Test Engineer (Level 3), you will support the testing of the Consolidated Airdrop Tool (CAT) which provides precision airdrop release solutions for various DoD Agencies.  Be an integral part of our passionate and highly-motivated agile Scrum team who provide critical capabilities to the warfighter.
Primary responsibilities:
This is a software test role. Your duties will include (but are not limited to):
Execute and maintain test suites and test cases for new and existing products
Performs test in accordance with approved test plan/procedure and applicable policies.
Report and manage defects
Regression test software fixes for new and existing products
Participate in Requirements and Functional Specifications reviews of new features and verify these requirements are reflected in the test specifications
Document, troubleshoot and follow up on issues found during testing
Actively work with other members of the QA team to constantly improve the process, tools and effectiveness of the team
Assist Development with replicating and debugging problems
May develop automated test procedures.
Analyzes, processes, and formats data to customer requirements.
Reviews software, including off-nominal data, for accuracy and quality.
May construct, document and check out code by utilizing software development environment tools and programming languages in order to implement test scripts.
Participates in peer reviews.
Provides subject matter expertise on software testing methodologies and processes to other technical and support personnel.
Supports operational and integration issues.
Performs other duties as assigned.
You will work on a dedicated Scrum team within a Scaled Agile (SAFe) construct as the lead Test Engineer.
Basic Qualifications (Required Skills & Experience):
Bachelor's and 5 or more years' experience, Master's degree with 3 or more years' experience or PhD degree with experience or an equivalent combination of education and experience.         • Bachelor, Master or Doctorate of Science degree from an accredited course of study, in engineering, computer science, mathematics, physics or chemistry.
This position requires the ability to obtain a US Security Clearance for which the US Government requires US Citizenship.
Preferred Qualifications (Desired Skills & Experience):
Prior Mission Planning experience is beneficial.
Working knowledge of Manual and Automated Testing
Familiarity with Team Foundation Server (TFS)
Exposure to Agile work environment
Must possess good verbal, written, and interpersonal skills.  Experience will full lifecycle processes and standards.
10% Travel to customer sites directly supporting Company applications.
Experience Level
Individual Contributor
Job Type
Regular
Contingent Upon Program Award
No, this position is not contingent upon program award
Job Code
6L9BI3 (650) – Test & Evaluation Engineer 3 (Test & Evaluation Engineer
Schedule
Full time
Boeing is an Equal Opportunity Employer. Employment decisions are made without regard to race, color, religion, national origin, gender, sexual orientation, gender identity, age, physical or mental disability, genetic factors, military/veteran status or other characteristics protected by law.