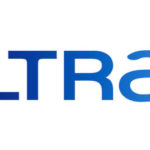 Altran
Altran is recruiting for a Senior Test and Measurement Engineer to join the team in Bristol.
Your role
Altran supports the client through the provision of service and lifecycle engineering solutions, including activates relating to dynamic test and measurement at both system and component levels.
Our engineers work closely with all other engineering disciplines and across programmes in a dynamic and busy environment to ensure tasks are delivered effectively and technical issues are resolved quickly.
You will deliver fixed price test and measurement engineering solutions with short to medium-term goals. You will be expected to provide technical guidance to more junior engineers within the team, while also completing your own tasks.
You may be supporting multiple Engineering tasks for different projects simultaneously. This will require you to maintain direct working relationships with the client points of contact on-site, and represent both your work and the work of team members during client reviews.
You will possess creative problem-solving skills in a team environment and comfortable with communicating clearly and efficiently throughout varying levels of both the customer and Altran businesses. Due to the nature of the assignments undertaken by Altran you will work in an environment that promotes autonomy and initiative, requiring a flexible attitude. Above all, you will have a desire to progress.
Responsibilities
Define requirements for instrumentation, dynamic equipment and measurement systems for tests
Liaise with specialist suppliers to support procurement of required equipment
Support the installation of the test equipment with appropriate on-site teams
Calibration of instrumentation and measurement systems
Identify and troubleshoot any issues with test setup as they arise
Monitor the instrumentation and measuring equipment during testing alongside on-site test plant team
In addition to the main tasks outlined above, this role also includes a knowledge capture aspect to support and advise the on-site team members on the completion of these tasks. This will include, but is not limited to train on-site engineers on:
The necessary measurement types and their associated set-up requirements
System setup: physical connections, network setup, config setup, system troubleshooting
Monitoring techniques
Appropriate responses should the dynamic system indicate unpredicted circumstances
Your profile
Qualifications, Knowledge and Experience
Educated to degree level (or equivalent experience) in an engineering or scientific discipline.
Familiarity with gas turbines, or other complex mechanical systems.
Experience with product testing or test setup, ideally within an aerospace environment.
Experience with writing or approving engineering documentation, and associated change management processes.
Demonstrable experience in planning and delivering significant tasks to schedule and budget; the wide variety of responsibilities requires effective time management across multiple projects and prioritization of work.
High levels of self-motivation and customer focus, being comfortable with written and verbal communication to a range of audience levels on a broad range of associated engineering topics.
Capable of making accurate and considered technical decisions under pressure and often with limited information available.
In addition to the culture and career development opportunities at Altran, we offer a matched pension scheme, healthcare and generous holiday allowance.