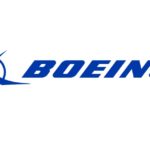 Boeing
The Boeing Test & Evaluation (BT&E) Organization has a need for a Senior Test & Evaluation Engineer which will provide functional support for multiple ongoing flight test programs (F/A-18, F-15, Advanced Pilot Training (APT), Weapons, MQ-25, and other unmanned platforms).
The successful candidate will provide leadership through coordination of flight test operations with the various functions and support groups in the organization (Flight Operations; Flight Test Operations; Instrumentation & Data Systems – Test Software & Telemetry, System Design & Development, System Design, Installation Design, and Operations; Fabrication and Assembly).
The candidate will be responsible for developing and leading the training programs for multiple programs. The candidate will also support Boeing's work on projects and approaches to accelerate innovation — Design & Manufacturing for the Second Century, Second Century Enterprise Systems, Vertical Integration, and others.
The candidate may be called upon to provide support of ongoing test execution so a background in Flight Test Engineering and platform level test conduct is required. Occasional short term (weeks) deployments to various test sites will be required to facilitate the responsibilities of this position.
Boeing is the world's largest aerospace company and leading manufacturer of commercial airplanes and defense, space and security systems. We are engineers and technicians. Skilled scientists and thinkers. Bold innovators and dreamers. Join us, and you can build something better for yourself, for our customers and for the world.
Division
Engineering Test and Tech
Relocation Assistance Available
Yes. Available for eligible candidates, if authorized.
Qualifications
This position requires the ability to obtain a US Security Clearance, for which the US Government requires US Citizenship.
Basic Qualifications (Required Skills and Experience):
Experience with the principles of flight test OR experience directly supporting flight test operations
Experience in planning and conducting system level lab, ground, or flight testing
More than 14 years of experience in flight test planning, setup, execution and reporting
More than 8 years of experience directly interfacing with customers and senior program leadership
Extensive experience developing and maintaining flight test planning and tracking tools, techniques, and metrics
Experience in developing detailed test points from system level specification requirements, test planning, execution and reporting test results
Typical Education/Experience:
Degree and typical experience in engineering classification: Bachelor's 14 or more years' experience, Master's with 12 or more years' experience or PhD with 9 or more years' experience. Bachelor, Master or Doctorate of Science degree from an accredited course of study, in engineering, computer science, mathematics, physics or chemistry. ABET is the preferred, although not required, accreditation standard.
Experience Level:
Individual Contributor
Job Type:
Standard
Travel:
Yes, 10 % of the Time
Contingent Upon Program Award:
No
Union:
No
Job Code:
6L9BP5