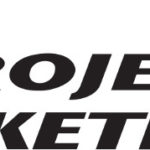 Aerojet Rocketdyne
Aerojet Rocketdyne Coleman Aerospace in Orlando, FL is seeking an experienced Senior Systems Test Engineer with a background in working with government contracts. We are seeking candidates that are wanting to take advantage of an opportunity to develop their skills and grow in their profession.
This current opening may be filled at this level as posted or at one level higher.
Essential Job Functions (Including % of Time for Each)
100% – Working under limited general direction:
Participate in integrating, testing, and assembly of multi-stage missile systems or comparable aerospace hardware.
Participate in and support system level functional hardware testing.
Work with experienced teams during test, assembly, and launch operations of flight hardware and assisting in the performance of their duties.
May be required to develop schedules for test and field operations and contribute to the technical aspects of proposal efforts.
Applies knowledge to straightforward work assignments to meet specific objectives. Requires complete working knowledge of technical standards, theories, concepts and techniques. Work will be reviewed for soundness of technical judgment, overall adequacy and accuracy.
Requirements
Requires a Bachelor's degree in Engineering and at least 5 years of related experience (or an equivalent combination of education and experience).
US Citizenship required. Must be able to obtain and maintain a U.S. Security Clearance at the DoD 'Secret' Security Clearance level with COMSEC. Must also be able to satisfy federal government requirements for access to government information, and having dual citizenship may preclude you from being able to meet this requirement.
Additional Requirements:
Excellent mechanical skills and the ability to read complex technical drawings is a must.
Must have experience with electrical, mechanical, pneumatic and hydraulic systems.
Strong written and oral communication and presentation skills, as well as solid computer skills and experience using the Microsoft Office suite of programs (Word, Excel, PowerPoint, Outlook) a must.
Must have the ability to work independently and within a team environment.
Must be willing and able to travel for extended periods both inside and outside of the continental U.S.
Requires the ability and willingness to work occasional overtime and weekends, as necessary, to meet critical schedule dates.
Must have experience with coordinating, directing, and performing heavy lift rigging and operations.
Must be able to operate basic electronic test equipment (i.e., oscilloscopes, digital multi-meters, signal generators, etc.) and capable of learning the operation of specialized support equipment for system level testing and troubleshooting.
Must have experience developing (writing) and performing technical procedures and checklists.
Must satisfactorily complete safety training courses for working in the vicinity of, handling, testing, and installation of explosive devices.
Be capable of obtaining an FAA Class III (or higher) medical certificate.
Be able to meet USAF Aerospace Physiological standards, satisfactorily complete the associated training, and willing to perform launch duties aboard USAF aircraft.
Must be willing to work with Class 1.1, 1.2, 1.3, and 1.4 ordnance devices and complete the requisite training and certification courses.
Must satisfactorily complete ESD training.
Preferred Qualifications:
Experience with Minuteman SR 19 or other solid propellant rocket motors preferred.
Previous military experience or civilian experience as an FAA Airframe and Power Plant mechanic is highly desirable.
Test conductor experience overseeing system level testing and test program development is desirable.
Environmental testing experience and/or instrumentation experience is a plus.
Familiarity with or willingness to learn USAF policies and procedures for high altitude airdrop missions (HAAMS) and willingness to participate in the same.
Previous experience as an aircrew member and/or a background in aircraft maintenance and flight line operations is desired.
Management or supervisory experience is strongly desired.
Working knowledge of EVMS as related to government contracts and reporting requirements, as well as working knowledge of Universal Documentation System and other Range Commander's Council documents for flight safety and range tracking is a plus as is a working knowledge of telemetry systems and both line-of-sight and satellite communication systems.
Work Environment and Physical Requirements:
The work environment may require a combination of indoor and outdoor activity (hot, cold, wet, humid conditions) with a varied amount of walking, standing, sitting, climbing (i.e. ladders, stair, scaffolding, ramps), balance (maintaining body equilibrium to prevent falling when walking, standing, or crouching on narrow, slippery, or erratically moving surfaces), bending, reaching, handling/fingering (seizing, holding, grasping, turning picking, pinching), stooping, kneeling, crouching and ability to lift/carry/push/pull up to 50 pounds. Work may require the ability to operate material handling equipment (forklift, crane, hoist, man lift, etc.) in a safe manner. While performing the duties of this job, employees may work around variable noise levels or with fume or airborne particles, hazardous chemicals, etc. requiring the use of personal protective equipment such as face protection (safety glasses, goggles, face shield), foot protection (i.e. steel toed shoes, rubber boots, etc.), gloves, hard hat, shop coat and hearing protection. Work requires the ability to change into or out of personal protective equipment when entering or exiting manufacturing, laboratory, or other areas. Some employees may be required to drive between various locations within the Company facility or between locations. Work duties may also be required to work in a standard office setting and to use standard office equipment, including a computer and/or the ability to travel by air or auto. Ability to distinguish colors may also be necessary. This position may be expected to work varying shifts and hours to ensure successful operation of activities in the organization.