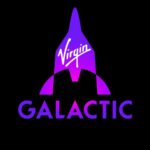 Website Virgin Galactic
Virgin Galactic is looking for a senior senior flight test engineer to join the team.
As a senior flight test engineer (FTE), you will lead ground and flight test activities. You'll ensure the project meets mission requirements and maintains technical, budgetary and schedule integrity with zero safety incidents.
You will be the communication liaison between engineers and managers by developing consistent test methods, processes, and procedures and be responsible for coordinating activities involved with planning, executing, and reporting on ground and flight tests. You will plan and conduct test flights, provide timely test reports, and provide some analysis as required.
The FTE works closely with Engineering to turn their requirements into specific test procedures and plans in order to verify the safe and effective operations of our flight test vehicles. Configuration control, test conduct, and reporting are standard duties.
Job Responsibilities

Lead ground test and flight test activities
Gather and develop the test requirements from the different engineering disciplines
Work with engineering to turn requirements into test configuration, procedures, conditions, and maneuvers
Develop test plans
Develop the test schedules with project engineers and program managers
Coordinate test schedules with maintenance, engineering, and flight ops
Define control room display requirements and updates
Define and monitor configurations for tests
Monitor and conduct tests on the aircraft and spaceships
Provide daily reports on vehicle progress and reports on tests as flown and completed
Update flight logs and test documentation
Write test reports to document results
What You Bring

Bachelor's degree in engineering, preferably in aerospace
~8 years of test flight experience
Knowledge of flight test and aerospace
Excellent interpersonal, verbal, and written communication skills
Energetic, passionate, and organized team member ready to support complex test operations
Able to manage multiple tasks simultaneously and thrive in a complex product development environment with multiple priorities
Excellent verbal and written communication, excellent computer skills including Microsoft Word, Excel, Project, and PowerPoint
Experience with IMP/IMS, risk management, configuration management, requirements management processes preferred
Strong analytical and problem-solving skills with a high attention to detail
Team player with excellent organizational and interpersonal skills
Ability to handle multiple tasks while maintaining attention to detail and accuracy and working under tight time deadlines.
Preferences

A general understanding of aerospace drawings, specifications, and manufacturing processes
Test Pilot School graduate, or flight test course work
ITAR Requirements
To conform to U.S. Government space technology export regulations, applicant must be a U.S. citizen, lawful permanent resident of the U.S., protected individual as defined by ITAR (22 CFR
120.15) or eligible to obtain the required authorizations from the U.S. Department of State.
As part of our commitment to health and safety, COVID-19 vaccines are required for current U.S. teammates, as well as all newly hired employees.
As of October 1, 2021, all new hires must be able to provide proof that they are fully vaccinated against the Covi-19 virus, ( "fully vaccinated" means at least two weeks have expired since receiving the vaccination's last dose as recommended by the manufacturer) . If you are offered employment, this requirement must be met by your date of hire.