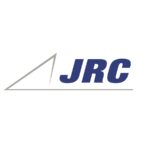 Website JRC Integrated Systems
JRC is currently seeking a senior flight test engineer with primary responsibility to provide test and program management support working closely with NSWC Crane and Strategic Systems Program office. This position reports to JRC's Systems Engineering and Integration Division supporting the U.S. Navy's OHIO and COLUMBIA Class Submarine Weapon System Test Program. The position requires close coordination with home office personnel, the government office, and field site personnel.
Job Purpose:
The senior flight test engineer will support the Strategic Systems Hardware Division, working closely with engineers on planning, logistics, design, test and evaluation, systems engineering, continuous process improvement and program management. The senior flight test engineer will support solid rocket motor / booster development leveraging propulsion engineering principles as well as hypersonic weapons systems technologies. The senior flight test engineer will also plan for and support the logistics of handling/transporting rocket motors / boosters while meeting all imposed requirements covering safety, ordnance, hazardous materials and environmental conditions.
Description:
The senior flight test engineer will be responsible to support JRC's efforts with the Strategic Systems Hardware program necessary support to our nation's nuclear deterrent on the OHIO and COLUMBIA class submarines.
The ideal candidate will:
Demonstrate comprehensive knowledge of solid rocket motor design, development, integration and test

Demonstrate a willingness to work in a team environment and the ability to work independently while prioritizing and supporting multiple tasks
Possess an intimate knowledge of NSWC Crane and Strategic System Program's culture and practices
Work with contractors and Navy personnel to perform weapon system design, requirements definition, integration, and logistics planning
Provide input into Systems Engineering practices for NSWC Crane and Strategic Systems Program
Key duties:
Generate design documentation, requirements, and logistics and maintenance plans for the weapon system
Provide technical input ton documentation and systems engineering reviews for solid rocket motor/booster development
Develop, maintain, issue and track updates for the Navy Program Manager to progress reports
Coordinate with NSWC Crane and sponsoring agencies including SSP and AF customers and contractors in the support of strategic hardware
Develop and review documentation, requirements, and supporting material for technical accuracy and impact to the requirements documents
Advise team members of engineers and analysts on processes, procedures, and technical aspects of the program, providing mentorship to junior team members
Develop presentations for technical reviews
Perform technical analysis of designs and plans
General skills/attributes:
Technical writing and documentation
High quality communication and presentation development
In depth knowledge of requirements development and evaluation
Must have a government security clearance at the SECRET level
Specific skills/qualifications:
Must have a BS in Engineering Degree from an ABET accredited institution or equivalent years of experience
Masters Degree in Engineering preferred
Must have operational flight test experience gained from flight tests / missions conducted
20 plus years professional experience in engineering
Rocket motor/booster development
Knowledge of Hypersonics weapons systems techniques
Knowledge of handling and transportation of rocket motors/boosters
Comprehensive experience with Polaris A3, Trident I C4, and various other COTS/tactical rocket motors
Integration and testing experience of the motors into a booster
Knowledge of motor handling/transportation and launch support equipment