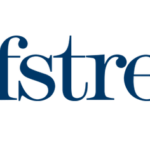 Website Gulfstream
Gulfstream is looking for someone with the ability to work in a fast paced environment. The ideal candidate would possess extensive knowledge of domestic and international regulatory requirements.
Education and experience requirements:
High School Diploma or GED required. 6 years aircraft/component inspection experience to include (3) years experience on large or mid-size aircraft.  Airframe and Powerplant License required.
Position purpose:
The Senior Airworthiness Inspector physically inspects aircraft, aircraft components, and reviews related paperwork to ensure that workmanship meets acceptable standards of quality, and that customer aircraft are returned to service in an airworthy condition with all required documentation properly completed and filed.
Principle duties and responsibilities:
Essential Functions:
1. Responsible for all quality control inspections on aircraft/components in the Repair Station.
2. Completes inspections of aircraft, engine, and component repairs and alterations to ensure conformity to FAA approved/acceptable data.
3. Coordinates mechanical, electrical and inspection requirements on the aircraft during maintenance or outfitting.
4. Keeps accurate, neat and legible records of the work performed on aircraft/components.
5. Coordinates throughout assigned jobs with RTS to ensure accurate aircraft records are produced in a timely manner.
6. Conducts audits of maintenance documentation for accuracy and completion on all aircraft prior to approval for return to service.
7. Ensures aircraft/components are airworthy prior to any flight activities. 8. Mentors technicians on effective documentation.
Additional Functions:
1. Accomplishes research of Aircraft Log Books and or computer maintenance programs to identify ongoing inspection programs, status of aircraft within those programs, Airworthiness Directive status, and Service Bulletin status.
2. Continually monitors repair station compliance with FAR Part 145 and the FAA accepted site Repair Station and Quality Control Manual.
3. Assists leads and supervisors in training of Airworthiness Inspectors. Promote high standards of quality through instruction and by setting the example.
4. Works with and instructs subordinate mechanics/technicians in troubleshooting and operational/functional procedures.
5. Signs FAA 8130-9 Statement of conformity on projects completed on his/her aircraft.
6. May perform ODA functions as assigned.
7. In support of aircraft certification and final phase testing, may include flight tests on aircraft as required. Perform other duties as assigned.
Other Requirements:
1. Proficient in the utilization of Federal Aviation Regulations, FAA forms and documents.
2. Proficient in blueprint reading, use/interpretation of Maintenance Manuals, test specifications and other inspection related documentation as required.
3. Familiar with FAA certification approval processes.
4. Strong written and verbal communication skills. Must be able to effectively prioritize tasks.
5. Strong computer skills. Proficient with Microsoft Word. Minimum 20 WPM typing speed.
6. Must be able to read, write, speak, and understand the English language.