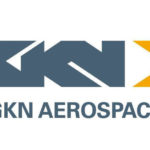 Website gknaerospace GKN Aerospace
The role will be based at GKN's Luton site supporting civil and defence business lines reporting to the Technology Manager.
The incumbent will be required to nationally travel quarterly for supplier and customer meetings and occasionally travel internationally – there is flexibility to work from home on Mondays and Fridays dependent on the needs of the business.
The Luton team is focused on developing product and manufacturing process technology related to aircraft ice protection systems and specialist structures and the successful candidate will work on Electro-thermal systems and Electro-mechanical systems, Specialist materials and coating systems, Embedded and structural composites, Aircraft transparencies, Icing modelling and analysis, Sensing and data acquisition, Electrical and software control systems and digital engineering/manufacturing.
This role is to develop manufacturing process technology to enable low cost, high rate and high yield manufacturing of aircraft structures with embedded ice protection capability, with a focus on composite and thermoplastic materials. The Research Engineer – Manufacturing Process Development will push the boundaries of conventional engineering in terms of the design, exploitation of new materials and state of the art manufacturing processes whilst appreciating aerospace certification requirements.
Established in 1993, GKN Aerospace  a full range of capabilities; design, analysis, testing, certification and manufacture of electro-thermal ice protection, military fast jet canopies and flight deck windows to over 20 programmes including: Boeing 787, Dreamliner, Airbus A320, AgustaWestland, AW101, Eurofighter Typhoon and Lockheed, Martin F-22 Raptor. Our customers include Boeing, Airbus, Lockheed Martin, Bell Helicopters, Textron, BAE Systems, Pratt & Whitney, Leonardo. The Luton site is home to 400+ employees and onsite facilities including onsite parking, canteen, vending machines and showers.
Job Responsibilities
Ensure the technical delivery of allocated project deliverables, or project work packages, ensuring the research objectives have been satisfied
Support or lead any necessary 'hands on' development test work and development trials that are required to meet your Work Package/Work Stream delivery objectives
Support or lead the design of external work packages to be carried out by third parties in order to meet project research objectives
Accurately capture and record data and results from test work and development trials
Raise and issue high quality and detailed technical documentation
Seek to understand the strategic direction of the target products or manufacturing process technologies being developed within your project(s)
Contribute to Technology Development Plans and Technology Business Cases within your project(s)
Contribute to multi-year planning and internal/external funding proposals as required
Suggest and explore exploitation routes, aligned with the guidance of the Work Stream Lead
Support project stakeholder management with internal/external customers leading the management of supply chain partners in some cases
Take an active role in creating a personal development plan linked to GKN's TEF ensuring delivering on agreed objectives supported by your line manager
Ensure EHS policy and process adherence for your activities contributing to a proactive EHS culture in the wider team
Contribute to the development of GKN as a 'Great Place to Work' aligning with the core principles of safe, innovative, open & honest, care & respect, and ownership
Essential Skills:
A relevant accredited engineering BSc degree
Significant manufacturing process development engineering experience gained from the aerospace or automotive manufacturing industries
Experience of APQP/PPAP requirements and tools supporting Zero Defect Manufacturing approaches
Experience of materials and process selection
Experience of lean manufacturing philosophies and data driven process control and problem solving
Experience of experimental design and practical execution in laboratory or test facility conditions to defined standards
Experience of report writing and presentation at internal and external technical and project review meetings
Desirable skills:
A relevant engineering higher degree
Experience of AS9145 requirements and tools supporting Zero Defect Manufacturing approaches
Strong network of companies and individuals who operate in the wider aerospace technology and engineering field
Experience of the product lifecycle including design, materials, manufacturing and end of life
GKN are looking for people who want to make a difference, talented members with the skills and passions to become the best of the future in what they do. The successful candidate will be a naturally curious, ambitious and proactive innovative thinker with the ability to understand and adapt to new technology areas quickly, the incumbent will be a strong self-starter who is able to execute tasks according to plan using their logical and methodical approach whilst confidently engaging with a wide variety of internal stakeholders.
Perks and benefits:
£30,000 to £44,000 per annum dependent on experience
Hybrid working – giving you the opportunity to balance home and office working
Industry Leading Pension Scheme – contributions matched up to 8% on a 1 : 1.5 basis
Life Assurance 8 x salary
25 days holiday + bank holidays
Income protection
Shopping discounts
Cycle To Work Scheme
Employee Assistance Programme
A collaborative, dynamic working environment