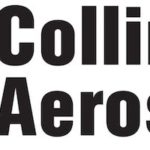 Collins Aerospace
Collins Aerospace, a unit of Raytheon Technologies, is a leader in technologically advanced and intelligent solutions for the global aerospace and defence industry. Created in 2018 by bringing together UTC Aerospace Systems and Rockwell Collins, Collins Aerospace has the capabilities, comprehensive portfolio and expertise to solve customers' toughest challenges and to meet the demands of a rapidly evolving global market. Every day we imagine ways to make the skies and the spaces we touch smarter, safer and more amazing than ever. Together we chart new journeys, reunite families, protect nations and save lives. And we do it all with some of the greatest talent this industry has to offer.
We are Collins Aerospace and we hope you join us as we REDEFINE AEROSPACE.
We are currently seeking 3 Quality Assurance (QA) Technical Specialists to join our team within the Brighton office.
Overview
The QA technical specialists are responsible for designing and executing technical test plans for various products before release. They will assist in creating process documentation, monitoring the performance of existing processes and recommending improvements to those processes where necessary. They will be responsible for following existing testing procedures, updating the online task management system and escalating any issues to the relevant manager or team lead. They will also assist with the management and deployment of the customer UAT device network when required, including kiosks, handhelds and other devices.
Responsibilities
Configure and execute NUnit Integration Tests against internal APIs, using Visual Studio 2019 and accurately recording their outcomes and performance.
Perform manual test inline with existing technical test plans for internal applications.
Configure and Run Postman/SoapUI Connection Tests against Third Party External REST/SOAP APIs.
Communicate Test Results via XML Output exported from Visual Studio 2019, including Stack Trace analysis where required.
Working with the development team to create new technical test plans when needed to ensure the maximum possible test coverage.
Work with the business analysts to ensure all submitted development and testing requirements meet the expected standards.
Update existing process documentation and create new documentation where necessary.
Work with the Manager on improvements to the QA framework.
Assist with the implementation of new workflow processes that impact the QA team.
Keep the departmental work management system up to date with all relevant information requested by the Manager.
Attending bi-yearly reviews with the Manager to be used as supporting evidence for individual reviews carried out by the Company.
Have a good working knowledge of all products and test plans used by the Department.
Helping identify processes that would significantly benefit from further development work and defining potential actions.
Monitoring performance of the test plans, as well as assisting in planning of related improvements.
Essential Skills
Excellent knowledge of software QA methodologies and processes
Excellent communication skills required to document and report on defects and other software issues
Good knowledge of NUnit, Postman and SOAP UI tools
Good Knowledge of SQL
Working knowledge of Visual Studio testing and debugging processes
Strong problem-solving ability
A logical and methodical approach to managing workflow
The ability to learn new processes and tools quickly and effectively
A customer focused attitude and a commitment to delivering industry leading products
Desirable Skills
Experience with automated testing
Experience in airport operations
Experience in a customer facing role
Diversity drives innovation; inclusion drives success. We believe a multitude of approaches and ideas enable us to deliver the best results for our workforce, workplace, and customers. We are committed to fostering a culture where all employees can share their passions and ideas so we can tackle the toughest challenges in our industry and pave new paths to limitless possibility.
Collins Aerospace,in accordance with our 'Baseline Security' requirements,will request from candidates evidence of identity, eligibility to work in the UK, and employment and/or education history for up to three years, in relation to certain roles within the business. These relate to positions where access to export controlled items, (e.g., Technical data, hardware, software, and services subject to international trade control laws and regulations) and Collins IT Systems may apply. For further details of the evidence required to apply for Baseline and Security Clearance please refer to the Defence Business Services National Security Vetting (DBS NSV) Agency.