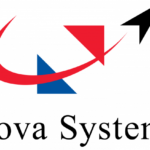 Website Nova Systems Europe
Due to the potential growth in the European flight test business, Nova Systems Europe are seeking a qualified and experienced EASA Class 1 experimental rotary wing test pilot who would like to work in Southern Europe.
Nova Systems Europe have a team of highly qualified fixed and rotary wing test pilots and flight test engineers with experience across a wide range of operational roles. As a result of the potential for new aircraft development programmes, Nova is now seeking to reinforce the team with further rotary wing test and evaluation experience, with a specific focus on a highly experienced senior test pilot to lead flight test activities during developmental and certification test of a new aircraft design at a test centre in Southern Europe.
The successful candidate would be expected to re-locate close to the development facility where the role will involve the supervision, leadership and delivery of the full range of development and certification flight test. The role is also likely to involve deployment with prototype aircraft and test teams to remote test locations.
You will be an experienced and professionally qualified EASA Class 1 rotary wing test pilot with extensive experience of developmental flight test programs. Wider qualifications in project management and leadership would be a distinct advantage.
What you'll actually do
You'll be involved in many aspects of the aircraft development program. Typically, this might involve;
Leadership and supervision of a team of flight test professionals in the delivery of a rotorcraft development program
Planning and flying of development and certification flight tests
Investigation, problem solving and reporting of aircraft development issues
Engagement and interfacing with programme management, engineering, support and external stakeholders
What you'll need
Eligibility to work in the Europe
Current / eligible for a Security Clearance
Qualified Test Pilot (ETPS/USNTPS/USAFTPS/EPNER long course graduate with EASA FT Rating)
Eligible for EASA ATPL(H) IR, ideally type-rated on EC-135 and with more than 2000hrs total time
Eligible to hold EASA Class 1 medical
Extensive rotorcraft developmental flight test experience, including specific experience of EASA CS27 or 29 programmes
Conversant with EASA/FAA CS or EMAR regulations
Extensive supervisory flight test experience – eg Chief Test Pilot, Deputy Chief Test Pilot or Test Unit Command
Extensive Safety Management and training experience
Project or Program Management qualification and experience
Educated to Degree level with high level of written and verbal communication skills in English and the ability to write technical reports of the highest standard
Leadership and management experience
About you
Self-motivated and able to operate with a high degree of autonomy
Project management and problem solving skills
Comfortable and influential in client communication and management
Flexible, positive and committed team member, who works to very high standards and cares about client interests, and Nova's own professional reputation
Flexible, career driven and can work independently or as part of a team
Willingness to travel and relocate