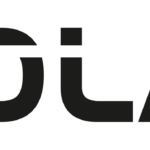 Website Stratolaunch
Stratolaunch is looking for a principal flight test engineer to join the team.
As principal flight test engineer, you will enable development and successful flight testing of the Stratolaunch Roc carrier aircraft, the world's largest-wingspan aircraft, and other high-speed test vehicles.
You will provide effective leadership in the control room as a Test Conductor, or other lead position, during flight test and air-launch test missions. You will have an active role in developing test plans and schedules, mission procedure documentation, and compliance with approved launch license procedures.
You should possess considerable experience in conducting disciplined, effective developmental flight test, or similar experience in a technically demanding environment. You must establish and maintain effective relationships with colleagues on a small, agile design-to-flight team. You will be challenged with bringing unique and complex aircraft from initial flight to operational use, at a company that believes in giving our team members the authority and responsibility to succeed.
ESSENTIAL RESPONSIBILITIES
Lead the mission control room team as a Test Conductor, or similar operational role, during experimental flight test of the Roc carrier aircraft and/or the Talon hypersonic vehicle testbeds.
Responsible for safe and effective conduct of ground and flight test missions, and engineering support from the mission control room.
Develop depth of engineering and system knowledge to enable rapid decision-making and task prioritization.
Lead test or flight readiness reviews prior to test plan execution.
Coordinate range, airspace, and support resources in support of flight test missions.
Develop and document procedures for expanded mission control room operations, to support air-launch test missions with multiple aircraft and separate control elements. Develop and document procedures covering all aspects of test mission execution for the integrated launch system.
Support development of test strategy and objectives, test plans and mission cards for ground and inflight testing, and identify test hazards and develop mitigation actions.
Coordinate closely with vehicle engineering teams to define test and data requirements and help identify system safety or operational concerns.
Manage and communicate test-specific vehicle limitations and flight readiness review actions.
Coordinate on-vehicle test requirements with overall manufacturing and program schedules.
Assess readiness of mission control room discipline engineers and support functions.
Travel, as needed, to support mission planning, launch approval meetings, and other tasks.
Demonstrate integrity, accountability, and initiative to fulfill commitments.
QUALIFICATIONS
To perform this job successfully, an individual must be able to perform each essential duty satisfactorily. The requirements listed below are representative of the knowledge, skill, and/or ability required. Reasonable accommodations may be made to enable individuals with disabilities to perform the essential functions.
REQUIRED
Technical aerospace experience, including training in a technical discipline.
Ability to analyze and prioritize tasks on their own initiative, and drive projects to completion, to fit within overall business goals.
Ability to lead a small team, make decisions, communicate requirements, and quickly adapt to changing priorities.
Previous experience with new, experimental, or modified aircraft, launch vehicles or spacecraft, technical and safety review boards, and configuration control methods.
Experience with engineering and test data analysis tools such as IADS and MATLAB.
Knowledge of risk management or safety management systems.
Have excellent written and verbal communication skills.
Be able to work irregular hours and workdays, and travel periodically.
Ability to obtain a security clearance.
HIGHLY DESIRED
Bachelor's degree in engineering, or similar technical foundation
Flight Test Engineer graduate of a recognized test pilot school long course
Experience as a Test Conductor for a developmental test program
Experience as a Flight Test Engineer or control room engineer on an active test program
Experience with launch vehicle or aircraft requirements verification
Experience with launch vehicle, air-launch, or high-speed flight programs
Experience with government flight test organizations, ranges, and procedures
Experience operating in a classified work environment or with classified hardware
EDUCATION
Bachelor's degree (B.A. or B.S.) from accredited institution and a minimum of 20 years of relevant experience, or equivalent combination of education and experience.
Special remarks regarding work environment, if applicable
This position is located in Mojave, CA.
Travel estimated to be approximately 5%
Benefits and our location:
$180,000 – $245,000
Relocation eligible to local area – Mojave, CA
9/80 schedule
Healthcare (medical, dental, vision, prescription drugs)
Paid Maternity and Parental Leave up to 16 weeks
50% company match per contributed dollar into 401(k) savings plan up to the IRS annual limit
Tuition reimbursement for continued education