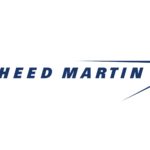 Website Lockheed Martin Space
Lockheed Martin Space is seeking a Quality Engineer performing Non-Destructive Testing (NDT) on the ORION manned space flight program at the Michoud Assembly Facility in New Orleans, LA. You will work with the experienced Quality Engineering and NDT team to develop, modify, apply and maintain quality evaluation and control systems and protocols for processing materials into partially finished or finished material products. You will collaborate with engineering and manufacturing functions to ensure quality standards are in place
Your responsibilities will include:
– Read/interpret technical procedures and work instructions, as well as hands on evaluations for acceptance/rejection of products and engineering support for Space Systems.
– Investigate instances of nonconforming material and facilitate the determination of root cause, corrective/preventative actions, recommendation of disposition for Material Review Board action.
– Review and/or approve records for adequacy and compliance to procedures and quality standards.
– Support program-required inspections during off-shifts and holidays (as required) with short notice to ensure program hardware is available to support program needs and schedules.
*During the first 6 months, travel to other Space facilities will be required (up to 50%) to facilitate training and certification for this position. Occasional travel thereafter to support customer and program requirements. The individual must be able to work independently, but also with remote teams of NDT personnel.
Typically employees in this level position will have 5+ years of related experience (or 13 years without a degree)
Benefits of employment
Our employees play an active role in strengthening the quality of life where we live and work by volunteering more than 850,000 hours annually. Here are some of the benefits you can enjoy:
• Medical
• Dental
• 401k
• Paid time off
• Work/life balance
• Career development
• Mentorship opportunities
• Rewards & recognition
Basic qualifications:
• Bachelors degree from an accredited college in a related discipline, or equivalent experience/combined education
• Previous experience in at least 2 of the following methods: Ultrasonic (UT), Infrared Thermography (IRT), Digital Radiography (DR)
• Proficient with Microsoft Office products (Word, PowerPoint and Excel) and database utilization
• Willing to travel domestically to conduct NDT business
• Intimate knowledge of NDT equipment and technical background in NDT methods and procedures
• Individual must be capable of obtaining Level 2 certifications per NAS410 in the Ultrasonic (UT), Infrared Thermography (IRT), Digital Radiography (DR)
• US Citizenship required and ability to obtain Public Trust clearance

Desired skills:
• Prefer 5-10 years of aerospace NDT experience
• Current or previous NAS410 (or equivalent) level 2 certification in the following methods: Ultrasonic (UT)/Phased Array, Infrared Thermography (IRT), Digital Radiography (DR)
• Experience working with external and internal customers, to include Defense Contract Management Agency (DCMA)
• Failure analysis of aerospace hardware
• Experience with SAP, EPDM, and VE_CAMS operating systems
• Volume Graphics experience