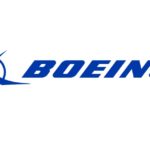 Boeing
The Boeing Company is looking for a Non Destructive Test specialist 
Boeing is the world's largest aerospace company and leading manufacturer of commercial airplanes and defense, space and security systems. We are engineers and technicians. Skilled scientists and thinkers. Bold innovators and dreamers. Join us, and you can build something better for yourself, for our customers and for the world.
Primary Responsibilities:
• Performs setup for specialized non-destructive test or measurement equipment.
• Develops procedures and processes.
• Performs tests or inspections and collects data.
• Documents, analyzes and communicates results and assists with corrective action recommendations. Provides feedback on adverse trends.
• Responsible for non-destructive testing and acceptance of repairs to company products.
• Conducts certification preparation training.
• Develops, deploys and implements tests or inspections and data collection techniques utilizing evolving technology.
• Develops program specific non-destructive testing documents.
• Develops and implements processes and procedures for new or revised non-destructive testing methods. Audits, validates and approves systems and techniques of suppliers and processors.
• Develops certification training and examinations.
Typical Education and Experience: AA degree in related discipline and typically 3 or more years of related experience or an equivalent combination of education and experience.
Basic Qualifications (Required skills/experience):
NDT/NDI certifications as a level 2 Technician per NAS 410 in Ultrasonic, X-ray, Dye Penetrant, Eddy Current, or Magnetic Particle
Desired Qualifications (Preferred skills/experience):
AA degree in related discipline and typically 6 or more years of related experience or an equivalent combination of education and experience.
Experience with Continuous Improvement, Lean and Employee Involvement
"This position must meet Export Control compliance requirements, therefore a "US Person" as defined by 22 C.F.R.  § 120.15 is required. "US Person" includes US Citizen, lawful permanent resident, refugee, or asylee."
Job ID 1800105501