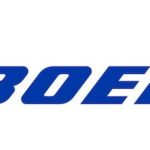 Website Boeing
The Boeing Company is currently seeking Engineers to join our Flight Test team performing developmental and certification testing of commercial airplanes and military derivatives.  The team operates primarily out of Boeing Field in Seattle, Washington with some testing in Everett and Renton, as well as occasional testing at various domestic and international sites for up to 2-4 weeks at a time.
This job might be for you if:
You love working in and around airplanes.
You thrive in a high stakes fast-paced environment.
You enjoy taking on difficult challenges and finding innovative solutions.
You readily adapt to change.
You are motivated and driven to continually learn and improve.
Position Responsibilities:
Collaborating across a broad spectrum of individuals and disciplines
Developing plans for upcoming testing
Providing engineering definition and authorization for airplane configuration changes
Architecting, designing, maintaining or operating test instrumentation and specialized systems
Conducting ground and flight testing on board the aircraft
Evaluating test results and working to resolve any issues encountered
Basic Qualifications (Required):
This position requires the ability to obtain a security clearance which requires U.S Citizenship   
Bachelor, Master or Doctorate of Science degree from an accredited course of study in engineering, computer science, mathematics, physics or chemistry.
Preferred Qualifications:
Bachelor's Degree in Aerospace, Aeronautical, Electrical or Mechanical Engineering preferred
Experience using effective communication skills (writing, collaborating, presenting, etc)
Experience in flight test and evaluation
Typical Education/Experience: 
Education/experience typically acquired through advanced technical education from an accredited course of study in engineering, computer science, mathematics, physics or chemistry (e.g. Bachelor) and typically 5 or more years' related work experience or an equivalent combination of technical education and experience (e.g. PhD, Master+3 years' related work experience). In the USA, ABET accreditation is the preferred, although not required, accreditation standard.
Relocation:
Relocation assistance is not a negotiable benefit for this position. Candidates must live in the immediate area or relocate at their own expense.
Drug Free Workplace:
Boeing is a Drug Free Workplace where post offer applicants and employees are subject to testing for marijuana, cocaine, opioids, amphetamines, PCP, and alcohol when criteria is met as outlined in our policies.
Union (if applicable):
This is a union represented position
Additional Information: 
All information provided will be checked and may be verified.
Please apply as soon as possible for this role as recruitment may commence before the end date.
Experience Level
Individual Contributor
Schedule
Full time