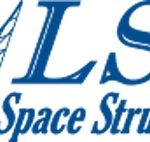 Large Space Structures
Large Space Structures GmbH (LSS) is one of Europe's most exciting space companies. You will be joining a team developing some of the most innovative high-tech lightweight structures for space applications anywhere in the world. Based in Munich, Germany, LSS develops both large and small high-precision deployable and reconfigurable space reflectors and other similar space products, ranging from concept and technological studies to space related hardware projects for use in telecommunication and earth observation from space. We are a highly motivated and focused team, and we are looking for colleagues who share our vision for becoming the leading global supplier of innovative deployable and reconfigurable large and small space antennas and structures in the new space age.
Large Space Structures GmbH is a growing business, and as such our expansion has enabled us to further strengthen our team. We are interested in adding an experienced Test Engineer to our team.
Summary
We are in search of a Test Engineer with a sound knowledge in relevant engineering disciplines with a strong demonstrated experience in test development, test planning and documentation, test execution and troubleshooting with a heavy emphasis on structural testing.
As a Test Engineer at LSS, you will have a unique opportunity to join us: a diverse and motivated team, committed to delivering value and creative services together with our clients and partners in the European space sector.
The Test Engineer provides technical oversight on assigned projects and acts to achieve technical and schedule objectives. The Test Engineer organizes all testing related activities specific to the project, coordinates interaction between the project sub-teams, and provides guidance to the project manager on technical resource loading. The Test Engineer will strive to improve all aspects of the technical team working environment and increase inter- and intra-team relationships by working closely with discipline leads.
The successful candidate will ideally have a strong demonstrated Test Engineering or Systems Engineering background along with at least 5 years' experience working in a testing-related capacity in the space/aerospace industries.
Responsibilities
The Test Engineer will work in a multi-functional environment and lead and plan the test procedures on a range of ongoing projects and ultimately bring value to our team by improving processes, efficiencies and taking overall responsibility of all testing-related activities across a range of ongoing projects.
We are looking for a Test Engineer to manage and coordinate the test engineering tasks of the deployable structures development process all the way to flight projects.
This will include leading the design and planning of structural tests and associated equipment.
Analysing and identifying test hardware and equipment required to undertake a range of physical tests.
Write test procedures, manage procedural guidelines and updates during test campaigns.
Manage and supervise a small team of technicians during test setups, checkouts and tear-downs.
Manage suppliers to design and fabricate test equipment/GSE where needed.
Assisting the project manager and systems engineers in the testing-related tasks and schedule control of the specialists in the project team.
Manage and develop/plan test and verification activities to be undertaken at system level.
Organize and lead internal technical reviews.
Support and/or execute performance analysis to reflect current deployable reflector development state for flight models.
Act as a technical point of contact for customer interface with regards to all testing requirements.
Enforce safety policies during test planning and operation.
Troubleshoot anomalies on the go and provide solutions during non-conformance scenarios.
Reduce, analyse and archive test data to support verification tests.
Take a leadership role during test executions.
Your Profile
At least 5 years of professional experience in a Test Engineering or Systems Engineering role, preferably in the space/aerospace industry.
5+ years' working experience covering multiple engineering disciplines and including applied systems engineering tasks.
Ideally have a demonstrable testing experience of space structures.
Master's degree in Aerospace Engineering, or similar qualification.
Eager for a fast-paced opportunity that offers exceptional freedom and responsibility, as well as the chance to alongside the European Space Agency in creating new European deployable structures.
Demonstrably capable of judiciously deploying ESA/ECSS standards and best practices systems engineering.
Capable of leading, supervising and mentoring technical teams.
Skilled in the use of IT tools, including spreadsheets, word processing, project planning and scheduling software.
Analytical thinking, structured problem-solving skills, excellent communications skills, team building and strong work ethic. Must be able to build rapport with project staff.
Able to find innovative solutions to complex problems.
Flexible, dedicated, trustworthy.
Calm under pressure.
We are looking for experienced candidates who can demonstrate they get things done with a can-do, pragmatic attitude and reliable results.
Our Offer
Scope for individual development and growth in a multicultural team of discipline experts.
A relaxed working environment with a flat hierarchy.
A challenging, fast-paced position at the forefront of space technology.
The Test Engineer will be responsible for all testing related activities across a range of projects.
The Test Engineer will report directly to the Chief Engineer and CEO of LSS.